My kids and the husband love gingerbread cookies, but I find it hard to get any commercially that are allergy-friendly. So I cobbled together a recipe that works to make at home. This one gives you a crunchy on the outside but soft in the middle gingerbread cookie that is fun for kids to decorate too.
I took a couple of recipes and combined them to get the ingredients to work the way I wanted with our allergy needs (gluten-free flour and dairy-free spread) this recipe is also egg-free so it's vegan.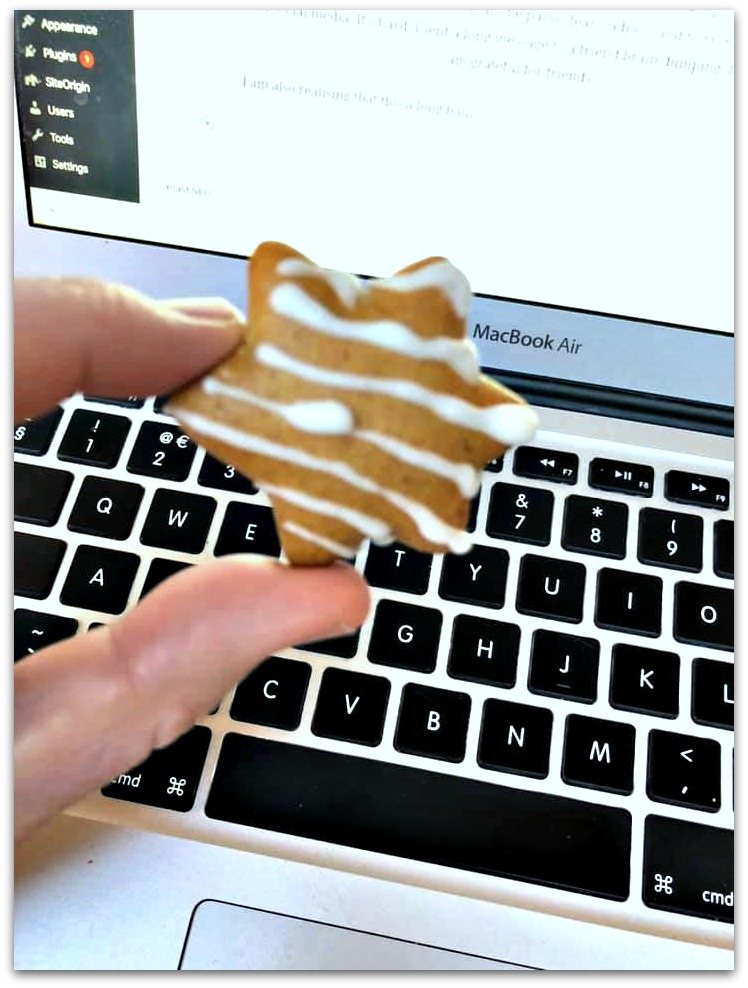 You will need:
100g dairy-free spread. We use Pure or Vitalite
350g plain gluten-free flour, plus extra for dusting
Cookie cutters of your choice
Two baking trays lined with parchment cooking paper or reusable baking sheets.
Oven preheated to 180 degrees
Melt the sugar, golden syrup and butter in a saucepan, then bubble for 1-2 mins. Leave to cool for about 10 mins.
Sieve the flour, bicarbonate of soda and spices into a large bowl.  Add the warm syrup mixture and stir everything together, then gently knead in the bowl until smooth and streak-free. 
You can either now go ahead and use your dough or chill it. I find you get a crisper cookie if you chill the dough, so it's entirely your preference. If you want to chill it, wrap it in clingfilm and leave it in the fridge for half an hour. Allow it to come to room temperature again before you use it.
Dust a surface with flour and roll out the dough to about 1/3 of an inch thick. Then use your cutters to cut out the shapes you want. Place them on the baking tray.
Bake for 6-8 minutes. They will still be soft when you take them out but they will firm up.
Decorate according to taste. We used a basic icing sugar mix to decorate and added sprinkles. They keep for about 3-4 days in a sealed tin. Good luck making them last that long!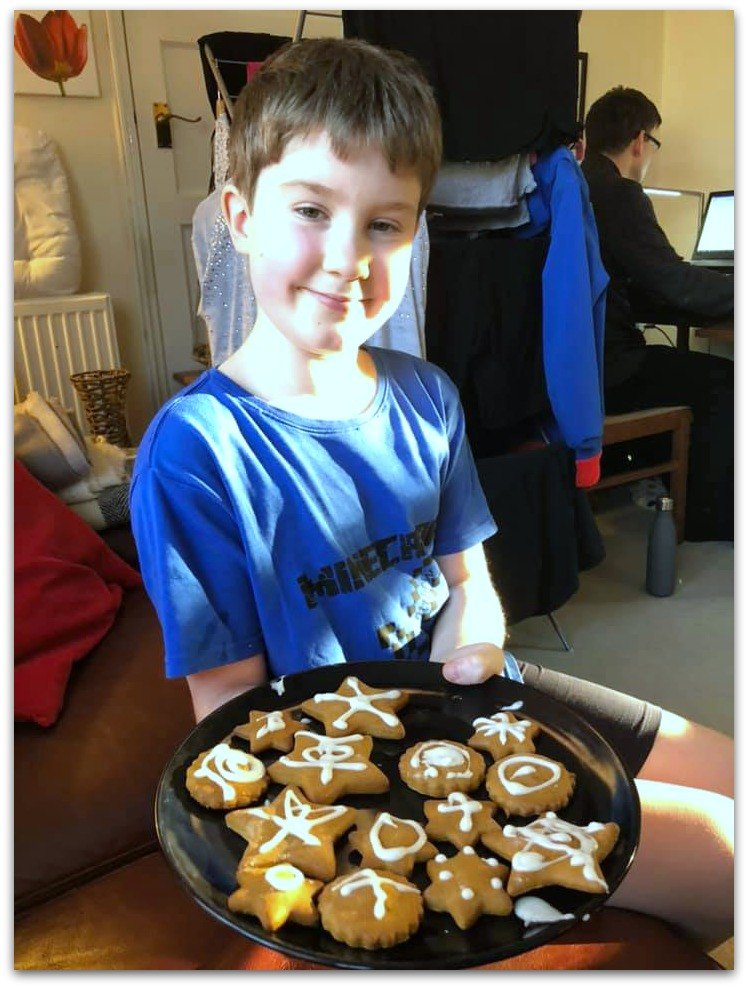 If you want to try baking some other gluten-free dairy-free cookies our citrus cookies work well too and are perfect for baking with kids or for a summery flavored treat.