*This post does contain an affiliate link that earns me some revenue if you click and make a purchase*
Colouring eggs for Easter is a bit of a tradition for us and something we enjoy doing as a family activity. It's an easy and fun activity for kids and it really doesn't need to be a messy disaster if you prepare and wear gloves.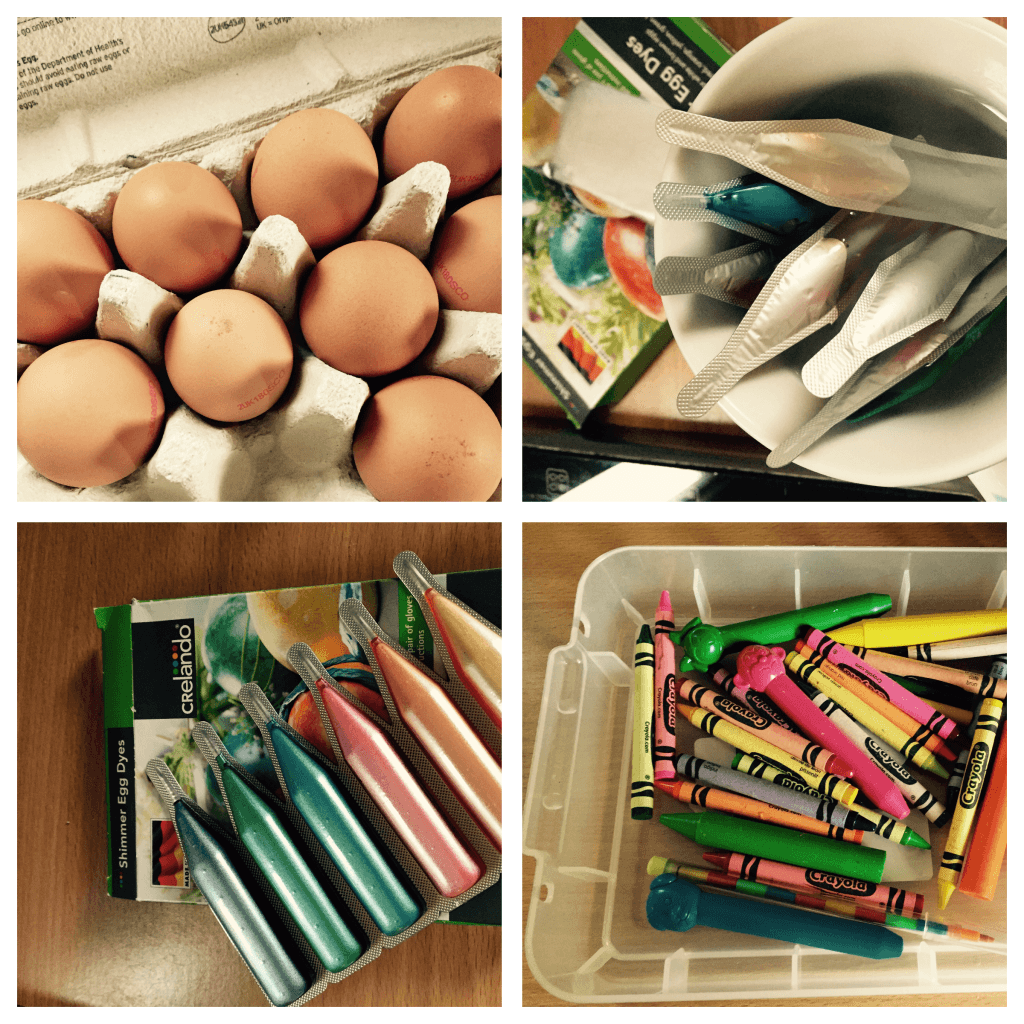 You need:
As many eggs as you want to decorate, boiled until hard (takes 6-7 minutes for us) and leave them to stay warm in the water
Wax crayons
Latex or plastic  gloves
Because I was doing the messy job, I wanted to give the children something to do, whilst they were waiting for the coloured eggs to dry, so at a friends suggestion, I dug out some wax crayons, and let the children decorate some of the freshly boiled, still warm (but not too hot) eggs, with those, which kept them happy, and was very successful.
The actual colouring of the eggs is a little messy, but the colours were so pretty, and I actually find it quite therapeutic. You definitely need gloves for this activity though because the dye does colour skin. We also use a plastic tablecloth for all craft activities to minimize mess. It doesn't really wash off clothes so don't dress in your best.
You end up with pretty, shiny eggs that have been fun to create and the dye we use is safe so the eggs can be eaten too. If you are feeling brave you could try egg rolling or you can just keep the eggs to admire. If you don't want to eat the eggs, you could pierce a hole in the raw eggs and blow the contents out and then use them to make scrambled eggs so you don't waste food.
Why not give it a try?