Welcome to Our Week in Photos. Our way of sharing our week and what we get up to with our family abroad and grandparents who like to keep up with our life and antics.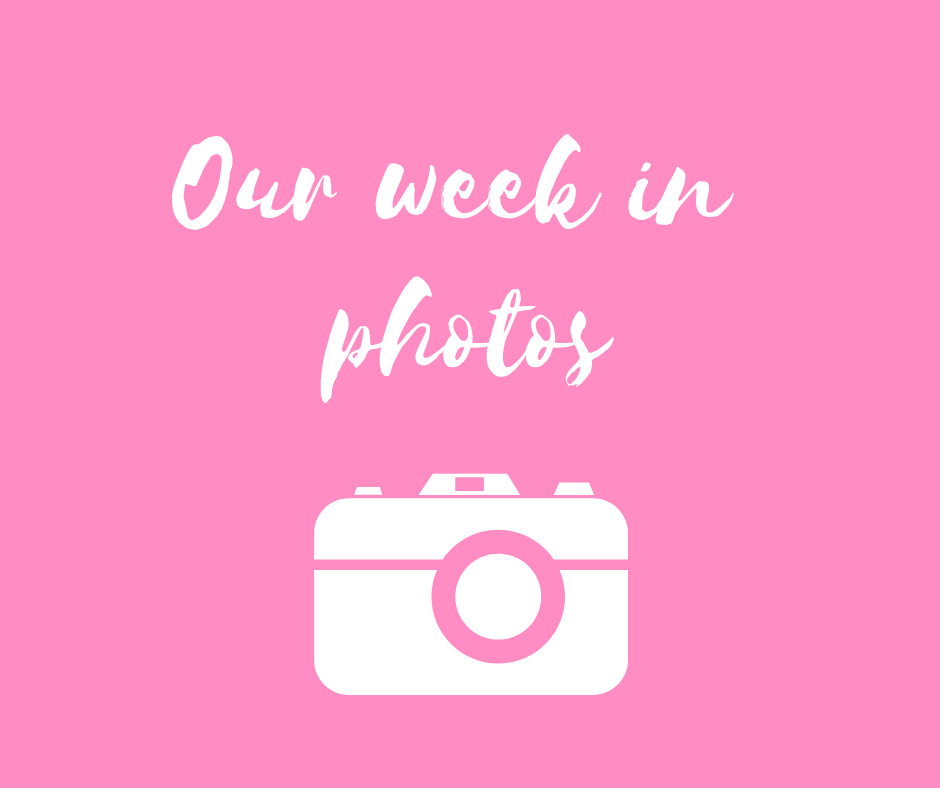 Last week we were told we could ease lockdown slightly. For us, it hasn't made much difference, and we are carrying on as we were with possibly a little bit more outside for socially distanced exercise and fresh air time which has been helpful.
We have had a quiet but busy week. Work is quite busy for the husband and he has to juggle working with the rest of us around, negotiating zoom classes we are part of for the boy and tech crisis for a teenager who is like her mother and can't cope when her tech isn't working.
We have become firm friends with the local swans who now have six fluffy babies, that we are feeding regularly and I have made some face masks to wear when we go out (rare, but I have to go to the pharmacy this week so watch this space for a mask-wearing selfie if I am feeling brave.
You can see our weekly round-up of what we have been up to here, but this is my favourite photo. My boys. You can definitely tell they are related, they even dress the same… They both desperately need hair cuts and as barbers and hairdressers won't be open til July here, apparently it's up to me to do something about the shaggy hair. If it goes ok you will know about it, but if it doesn't we may need therapy and marriage counseling pretty urgently. Wish me luck.
So that was our week in photos. I hope this week has treated you kindly too…