This year, we should have had our annual holiday, but instead, we have made staycations a thing instead.
We opted to postpone our holiday due to the chaotic issues around Covid19 and we had a feeling our government would call quarantine on certain countries which would mean if we went on holiday, we would have had to spend 14 days at home, not allowed out even to exercise on our return. Lockdown has been pretty tough in parts on our kids, and family and we felt that even if we had a good holiday, we didn't feel it was worth the 14 days being trapped in the house. Of course if we thought we had Covid19 and needed to self isolate we would, we wouldn't want to spread the illness, but the stress of having to social distance wear masks and face certain risks abroad seemed harder than being at home and skipping our holiday, so we did.
The kids were disappointed at first but they are older and understand and we promised them we would make the effort to have a nice week and do fun things to make up for it.
And we did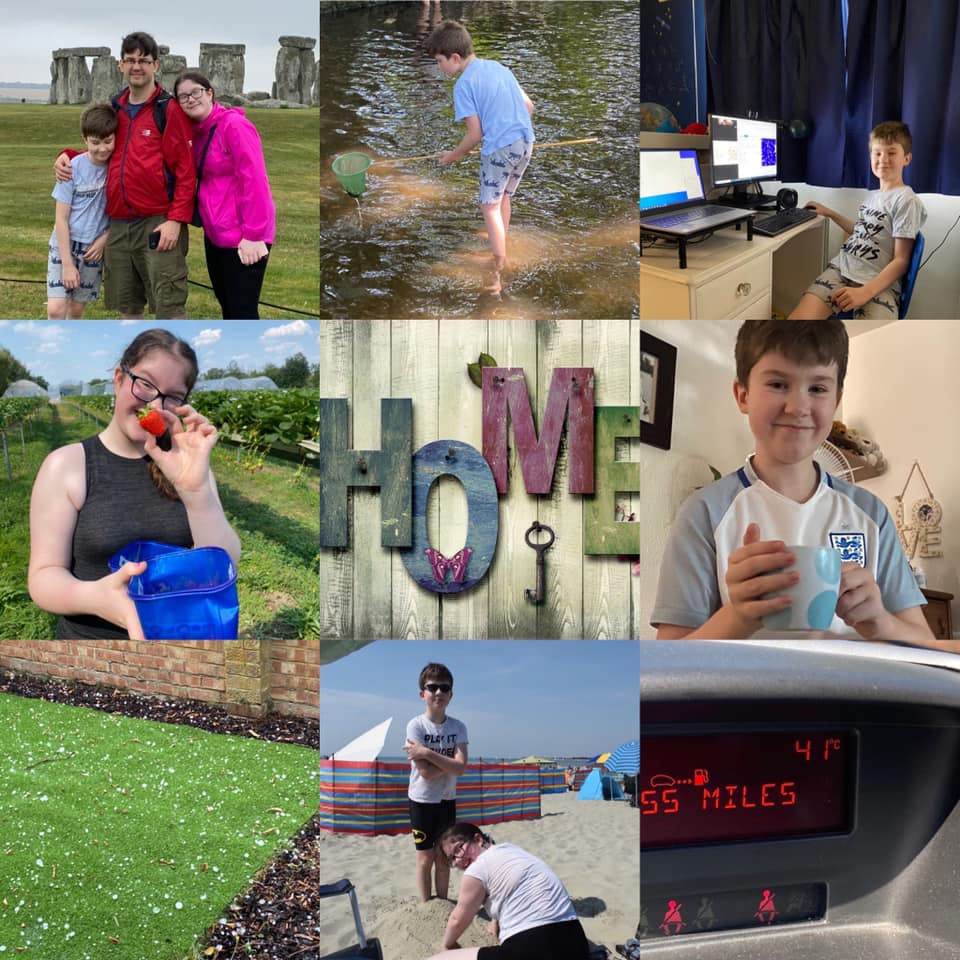 We are still living within social distancing rules and trying to stick to those, and easing gently into what works for us, in terms of capacity whilst we see what Covid19 does and the impact it has on life. We are not spending time in people's homes, at present, and not having people in our home. We prefer to be out and about in open spaces where infection risks are lower. Yes, there are people but we are not getting close or near enough that puts them or us at risk. This is how we have chosen to manage. It's not what works for other people. We are ok with that.
We have enjoyed each other's company, mostly and had a rather lovely week. We planned things we knew we would all enjoy and want to do and made sure it was fun for everyone.
We went to West Wittering Beach. It was busy but if you read this post here we felt safe and happy to stay. We had a glorious day, in the sand and sea, and came home well topped up with vitamin D. You do have to pay and book to park but it's very organized and efficient.
We love fruit picking as a family and thoroughly enjoyed our visit to Garsons Farm to get a lot of fruit to enjoy. You can find my strawberry crumble recipe here
We also spent time at a favourite National Trust place that is actually free for all to visit, Morden Hall Park. They have a lovely stream where kids can paddle and swim and it was the perfect spot to cool down and relax.
We also finally managed to visit Stonehenge, which is somewhere I have wanted to visit for a long, long time, and find it very interesting. It's a fascinating place, and great for older kids (I wouldn't take toddlers or babies there) and we enjoyed the walk and views. We still haven't figured out how the stones got there though. It is also free to English Heritage and National Trust members which is good to know.
We also had freaky weather. Swinging between seriously hot and hailstones the size of golf balls but that just made the week more interesting.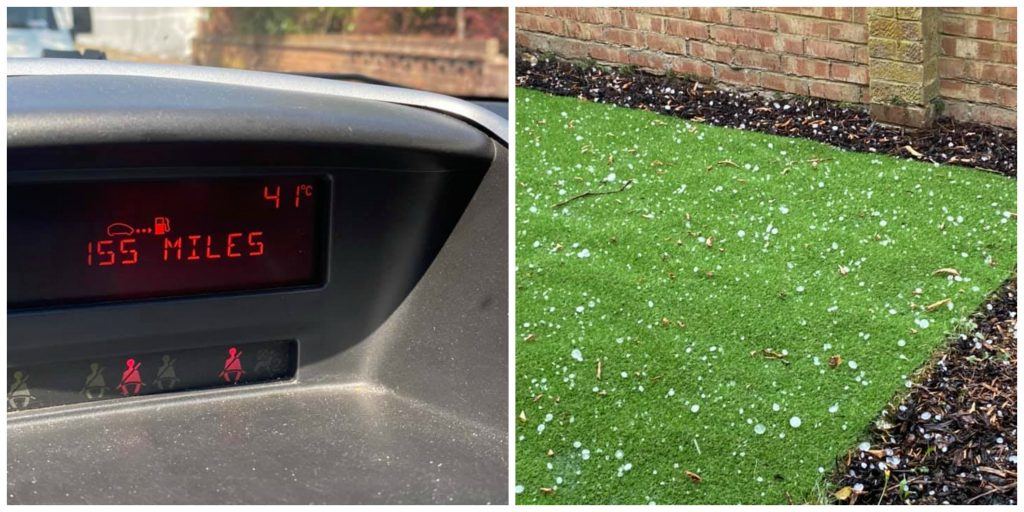 It hit 37 degrees midweek and this was inside our car as a result, and those hailstones were as big as golf balls and fell for about half an hour on the same day… But global warming is just a myth…
Now we slide back into reality, parents working from home whilst keeping kids occupied and busy during the school holidays and our next milestone is the teen going back to school, hopefully in a few weeks, we remain to see how that goes…
So, staycations are not that bad, it seems and spending time as a family whilst our kids still think it's vaguely acceptable and their parents are not totally uncool and annoying has been fun, who knew?