We use coconut oil for lots of things in our house, these are the ten I can think of, off the top of my head, every day uses for it. We buy a jar or two of cold-pressed, virgin oil from our local health food shop, and each jar lasts about two months or so, or less if we use a lot of it for a particular need.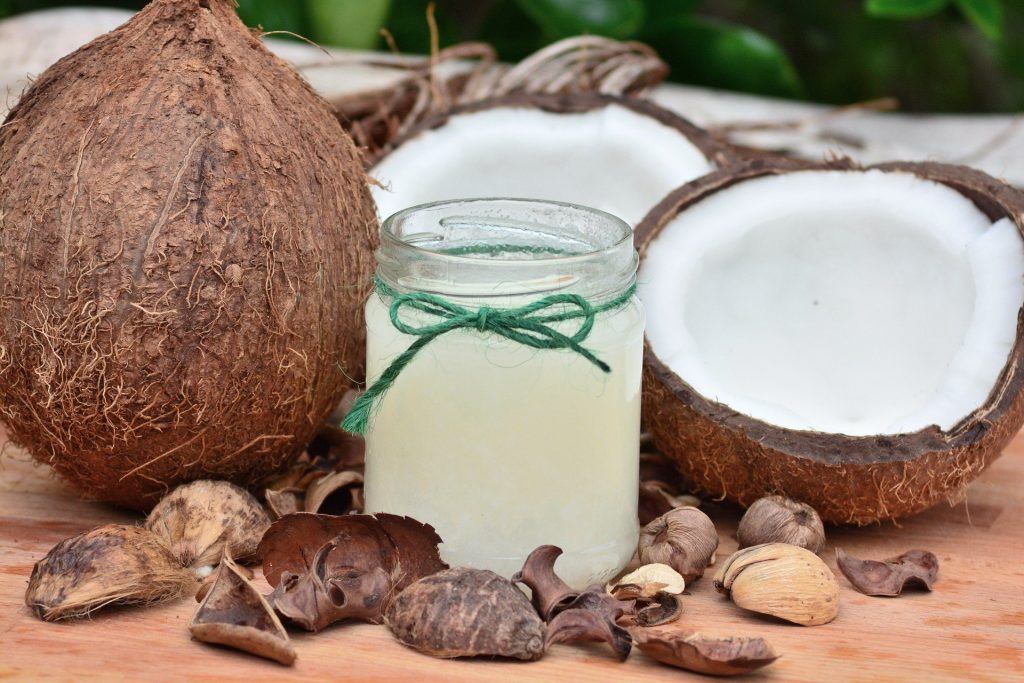 I am a big fan of both traditional and natural cures and also science-based medicine in our house and we work with a mix of both. As an ex-nurse, with medical experience, I am very aware that there is a lot about medical science that we need and rely on and I am grateful for that, but there are some natural remedies we use as well. It's all about balance and common sense I think.
Coconut oil is one of those wonder products that is cheap, easy to source, lasts a long time, and is basic and natural. There are many ways you can use it, and here are some that work for us. 
for eczema (please consult with your doctor on this, we used coconut oil with the blessing of our GP and it worked well for us. 
for nappy rash
as hair conditioner
also for my psoriasis
As a cheap and gentle facial cleanser to remove makeup and dirt from the skin
In food, for baking or cooking – for frying sweet items, such as pancakes and using for some Asian dishes and I've used it as an oil substitute instead of butter when baking (I refuse to use margarine/fake butters) and you can add it to smoothies 
as a substitute for lanolin when breastfeeding (turns out, I'm allergic to lanolin, took me a while to figure out why traditional lanolin-based nipple ointments didn't do anything for me, and actually made soreness 10x worse!) because it's naturally antimicrobial and anti-fungal and it won't hurt the baby, it doesn't need to be wiped off, like prescribed anti-fungal ointments do, before nursing, which is an added bonus. 
As a dry skin treatment When my hands are dry, and I'm in the kitchen and can't be bothered to run and get my hand cream, or when the kids have got a patch of dry skin and it's handy. 
So that is how we use it. Cold pressed coconut oil doesn't smell strong like you would expect, so if that worries you and all you can think is that it will make everything smell like cheap sun cream, then don't worry, I promise it doesn't…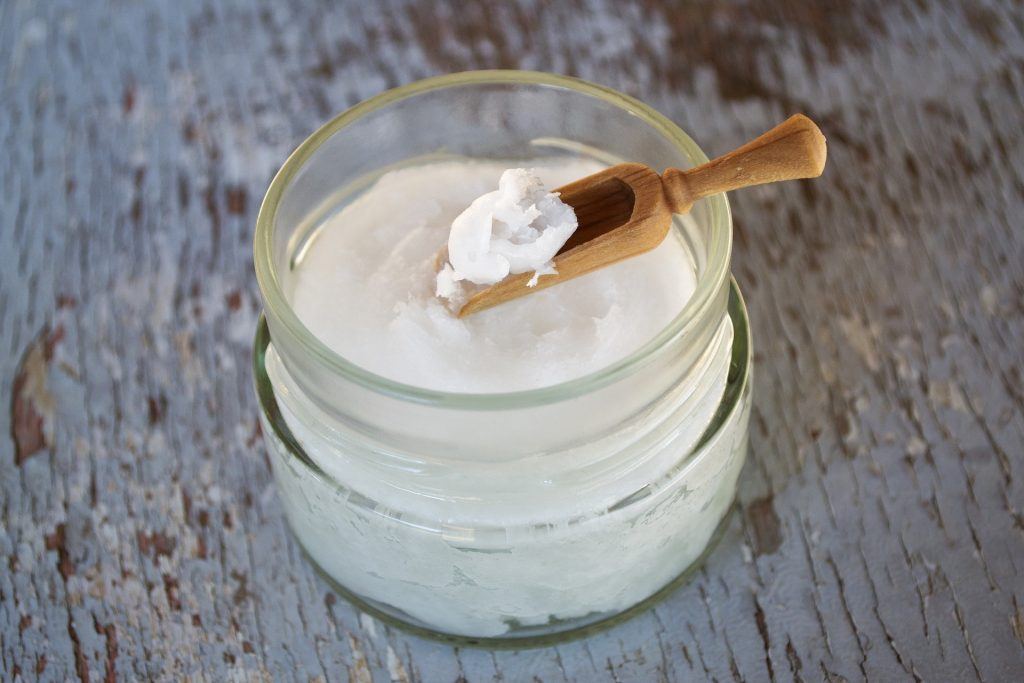 There are supposed to be some health benefits that coconut oil, too.
*The usual disclaimer. This is not a medical blog, I am not blogging in a medical professional capacity, and I did all my own reading and research before using coconut oil. This blog post is not offering advice or medical help. Please consult your own doctor or health professional before using alternative products to treat any medical/health condition*