As a busy working wife and mum, what's in my handbag, that I carry around daily, helps me to function?
My husband jokes that I carry "everything but the kitchen sink" around but then he doesn't juggle quite as many plates as I do. It is true that I do pack a fairly full bag but then all of it is what I need or use. I have to be organized and keep life running, so I have carefully managed what I need to make that work.
I was introduced to Mia Tui after seeing them shared on social media, by a few people. I was a bit "what is all the fuss about?" about them but then two friends swore that they were amazing bags and I had a little money to spend so I decided I needed to branch out and give them a try.
I own two bags from them.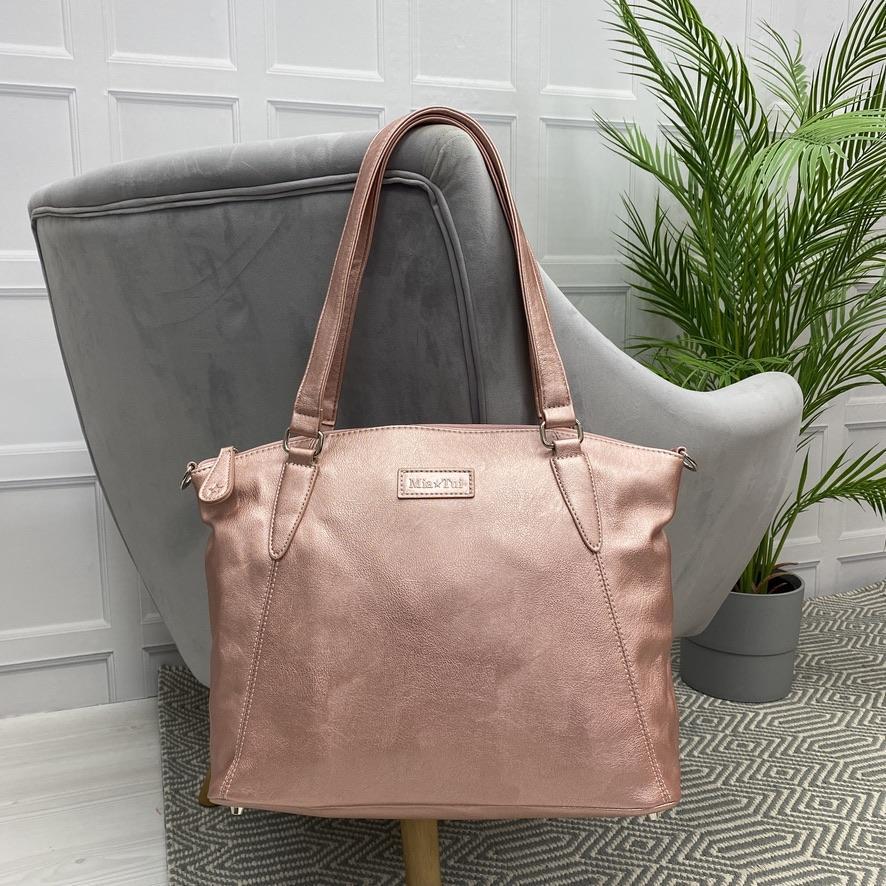 This is my work bag. Or my day to day bag. It's the Annabelle bag which RRP's at £50. It's made of soft materials that feel like leather. I don't wear or use leather products anymore but I often find fake leather products are not that great quality. This and their other bags are of excellent quality.
It's spacious, with loads of compartments. It zips up beautifully, and it carries well. It comes with a strap for your shoulder or with handles. I have a rose gold bag, because I am a bit of a pink and rose gold fan.
But what do I carry in my bag?
My reusable coffee mug, and water bottle. My umbrella, my purse, and small business card wallet, my make up bag, a small case where I keep my tech (a phone charger, my headphones, and a few small cables) I also carry a set of reusable cutlery, so when i am out I don't have to use plastic. I have some face masks, hand cleanser, body spray and hand cream, a reusable shopping bag, keys, a cereal bar, and I also am able to slide my iPad and phone. I also have a planner that slots in there too and pens and a penknife. These are all things that keep me managing my day to day life. As you can see they all fit neatly, and it's still shaped well and carries well.
I actually manage to carry a lot in my bag, but because the bag is shaped and designed well, it copes beautifully.
To me, that doesn't seem like a lot. I think the husband is being rude when he says I carry too much stuff. I say "a girl can never be too prepared to face life" and that's what's in my handbag and means I have everything I need when I need it and it looks good too.
Do you carry a lot of things around? I feel like I carry less now, I don't have smaller children who need a lot of stuff, but maybe it seems a lot to you? Or maybe you carry more?