*This is a review post. We were kindly sent some adventure toys to try from Buzz Retail*
We are all about fun, excitment and adventure in this house and we love toys that help us use our imaginations and keep us busy and entertained. Buzz Retail have some amazing toys, availble online and at good retailers that do just that.
Here are some of our favourites
Their Wall Racer is perfect as a gift for a fun toy to play with at home and it climbs the walls, literally. It is so much fun to play with and if I said the adults in the house enjoy it as much as the kids do, I wouldn't be lying.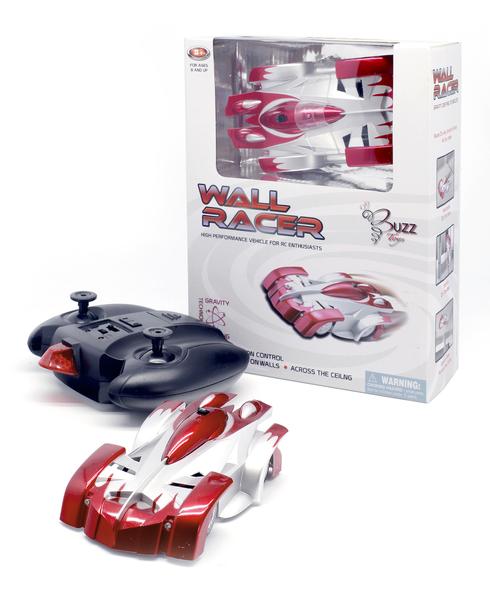 The Wall Racer is a gravity-defying sports car that will turn the walls and ceilings into a new playground. By incorporating suction with the fun of a remote control car, the Wall Racer is able to climb walls and race across ceilings. It has two bright LED headlights to light the way, ideal for night time driving and is available in 3 great colour combinations.The cars charge directly from the remote and are available on a tri band frequency so you can race 3 cars at once and with a flick of a switch, can change from wall to floor driving. The whole room can now become your race track.
If you love the idea of drones and have never flown one or want one that is easy as a starter drone or to learn to use, then this Thunder Glow Drone is perfect and a great gift idea too for someone else. It's lightweight and easy to fly, and comes with full instructions and because it glows it's brilliant fun to fly it when it's dark, either outside or inside (if you are outside make sure you are flying it within legal limits and if you are inside then please watch out for mum's best china and don't break too much of it)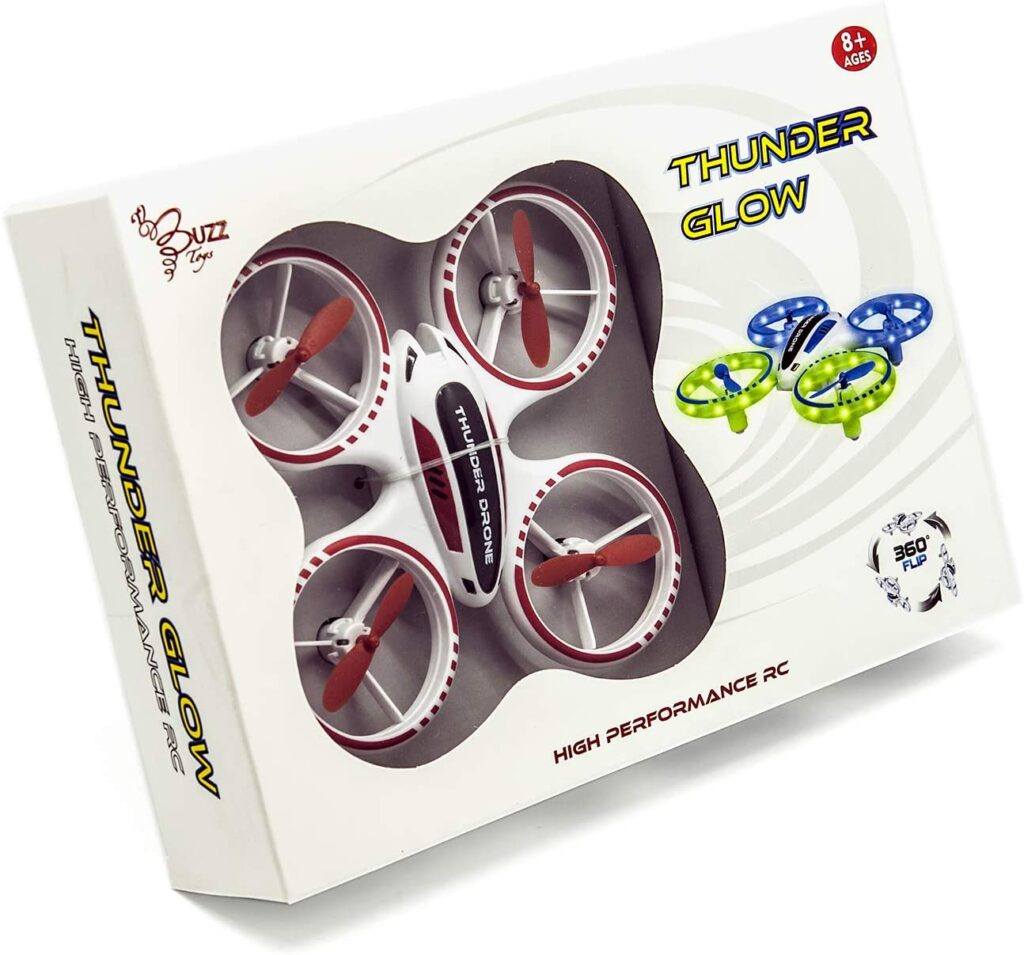 The Thunder Glow is a medium size Drone with LED lights all around it. Including 6 axis gyro stabiliser, long range 2.4 GHz control, low/medium/high speeds and an automatic trim function. Includes: back to home and headless mode. The Thunder Glow is the newest addition to our radio-controlled range and are proving to be a lively and popular choice for both indoor and outdoor fun.
If you want to fly something smaller and lighter then their Micro Jet is also fun to play with and is a little easier to fly than a drone which does take some skill and practice.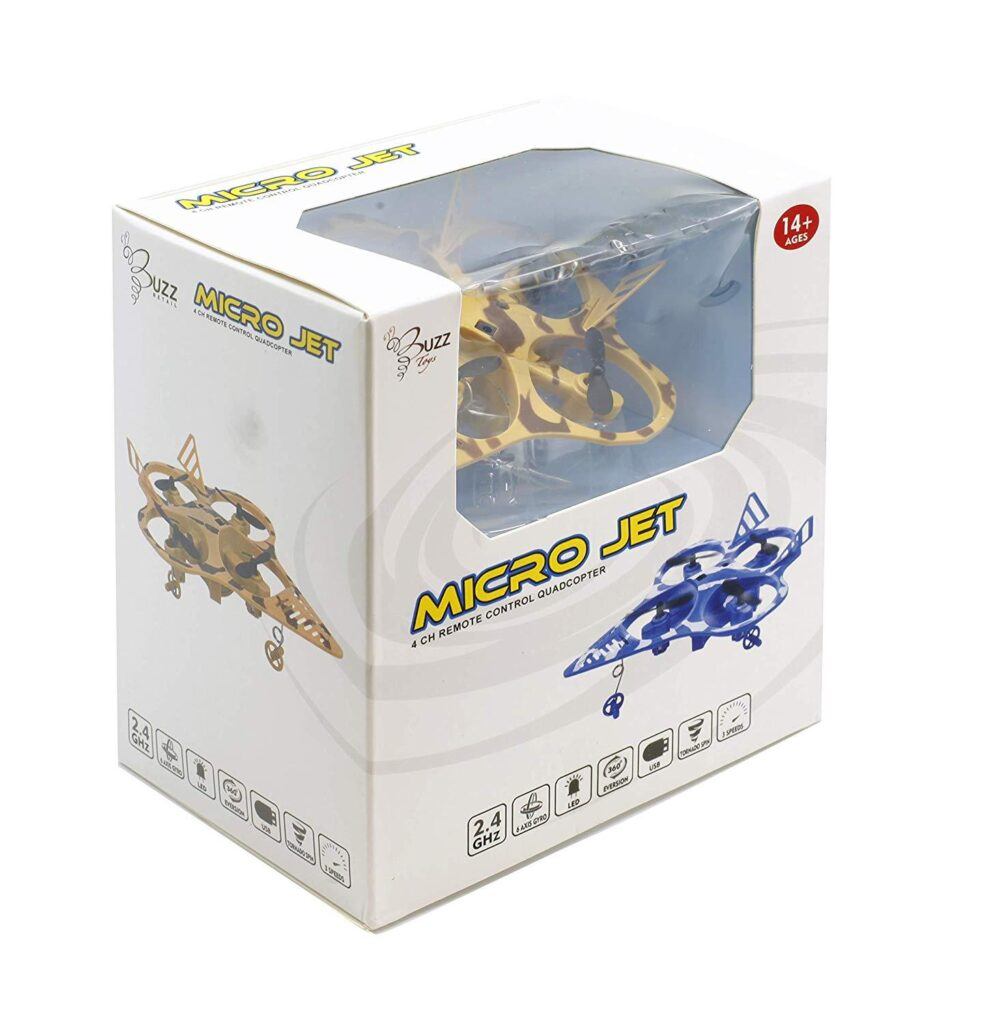 The Micro Jet is a small size plane, capable of flying up vertically. It has a 2.4 GHz remote control that gives a very long control range. Can be used indoor and outdoor as well. The Micro Jet has 3 different speeds: low, medium and high, to control the speed of flight, 6 axis gyro which gives a stable control and the ability to make a 360 degrees flip in the air. It also contains a self control button that makes it fly in circles. The box includes: Jet, rechargeable battery, remote control and USB charger with spare parts.
Perfect adventure toys that make great gift ideas no matter your age.
If you need some Christmas stocking filler ideas, then Buzz Retail also have you covered there too.