I am not an artist but I can appreciate art and Turner's view, or the paintings he painted from the viewpoint of Richmond Hill in London are some of my favorites. It's famous both in its painting form and he painted many studies of the view. I have been to see this one at the Tate, but my children haven't. I think it will be a planned visit when Covid eases and we are allowed to visit museums and galleries again.
We live near enough that we can walk to the view and enjoy it.
It has changed a bit since he painted his studies but not too much and if you look you can see what he saw and why he loved it, although not everyone liked his painting at the time.
"This painting depicts a London view, looking across Richmond Hill towards Twickenham. The Examiner newspaper described it at the time as 'a pictorial display of the magnificence of England'. The painting was Turner's attempt to attract the patronage of the Prince Regent, the future King George IV. The prince was an increasingly unpopular figure, due to his extravagant lifestyle and his poor treatment of his wife, Caroline. Turner failed to get royal support, and his picture was seen as a bit pretentious. Looked at in the context of the political upheaval of 1819, Turner's idyllic landscape could be accused of being strikingly out of touch."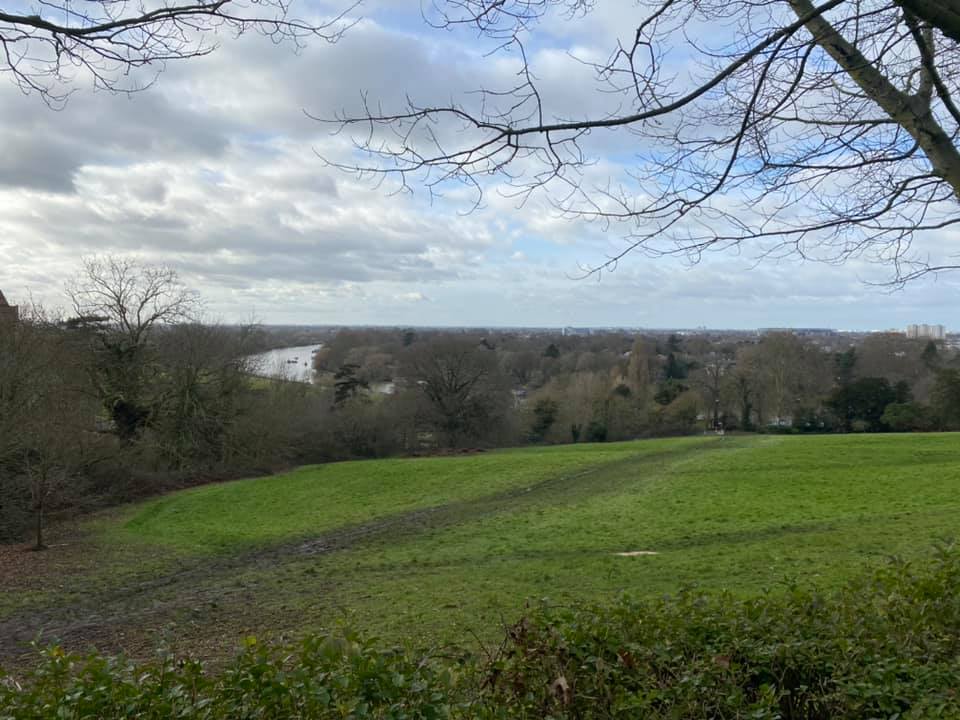 This photo is raw and not edited or filtered and taken whilst trying to avoid crowds during a busy Sunday afternoon walk.
With life in lockdown in full swing now, our daily walks for exercise are something we look forward to and we make an effort to try and enjoy local spots. Tricky at times because other people also want to enjoy them and it can mean it's busy but we try and go during times when it's quieter.
If I said the hill to get to it was a slightly pulse inducing climb, if like me you are trying to get back to pre Covid lockdown fitness levels, I wouldn't be joking. It's tough when you are running or cycling. I tend to power walk up and recover my breath whilst enjoying the view and having a drink.
Do you have a favourite view?