We were kindly sent some Oggs treats to review. All opinions are our own*
We are a bit of a fan of Love Oggs and they make vegan cakes and snacks that are great for us because of dairy/cows milk allergies.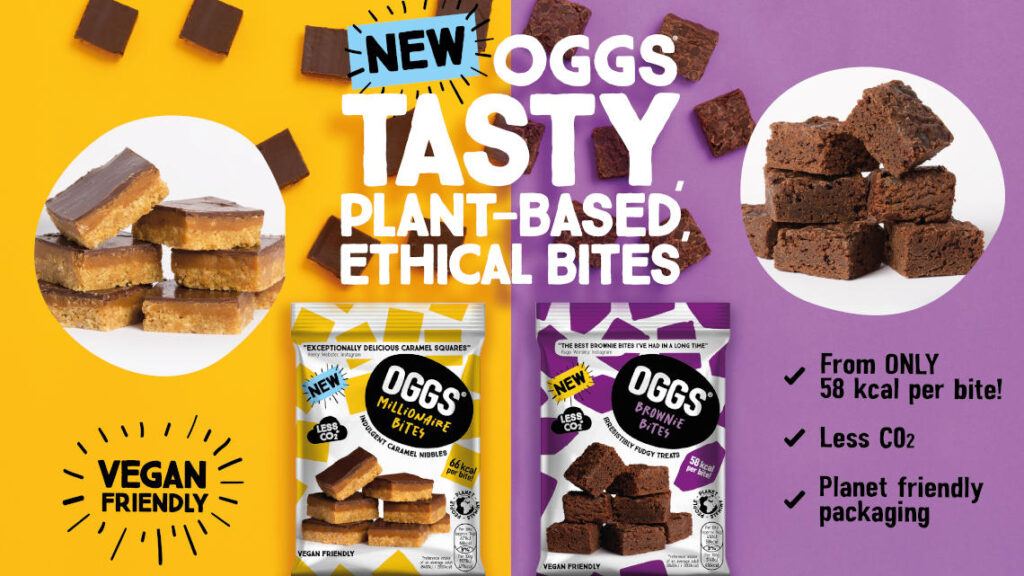 Their millionaire bits and chocolate brownie bites are a delicious addition to your afternoon tea or sweat treat
Indulgent Caramel Bites
Only 66 kcal per bite
Planet friendly packaging
Less Co2
Vegan Friendly
Fudgy Brownie Bites
Only 58 kcal per bite
Planet friendly packaging
Less Co2
Vegan Friendly
They have also made an effort to be more eco friendly and ethical with their packaging.
Our packaging is made of recycled materials is recyclable.
Here's a step by step on the best way to get rid of your packaging…
Remove the film covering our bites and put it in the recycling bin (be sure to check if this is recycled in your area at recyclenow.com)
Rinse our 100% recycled plastic trays and recycle them too.
Time to gobble your OGGS® bites without leaving a trace! (We're poets and we do know it)
Our plastic tray is 100% recyclable & recycled! We know a lot of plastics sadly don't end up in the recycling bin which is why our trays are also made with a new type of plastic which contains an enzyme that will help it to breakdown in a matter of years as oppose to centuries if it does happen to end up in landfill.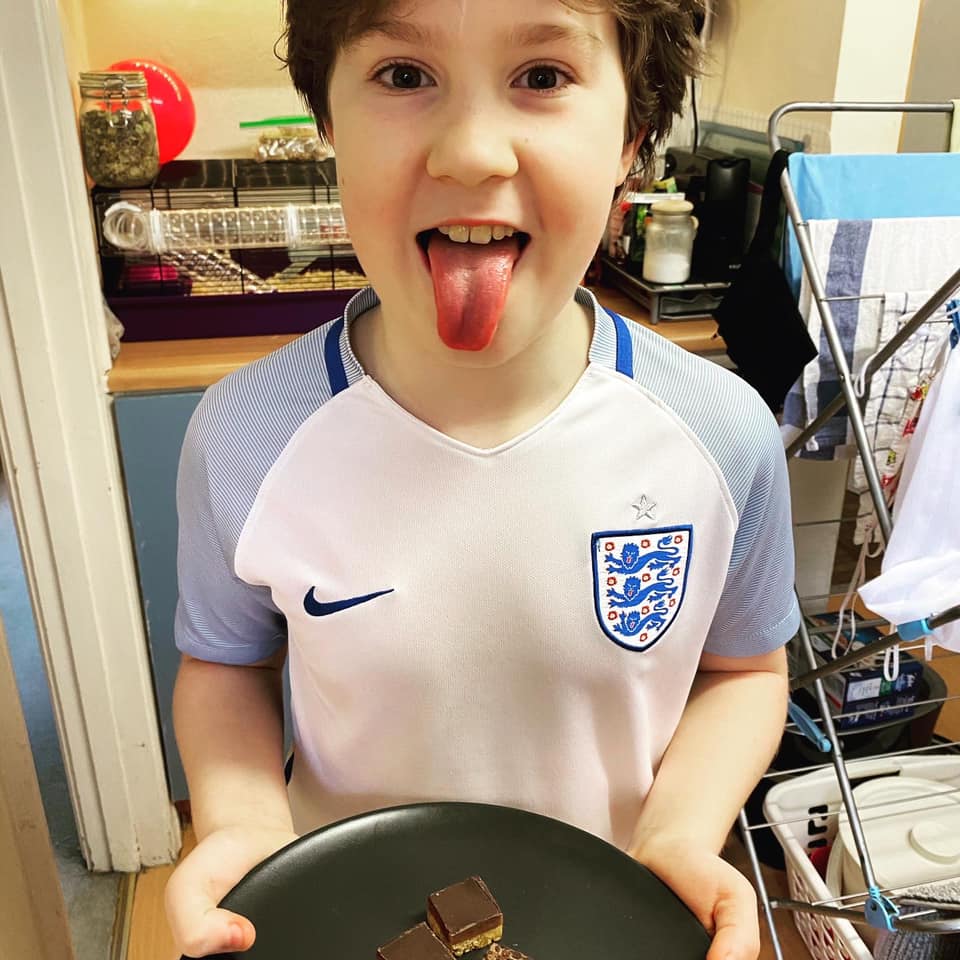 We think they are fabulous and perfect as a treat for afternoon tea, or for a sweet treat bite, and are great for picnics and snacks. Because they are vegan they are allergy friendly for anyone with a cows or dairy allergy which is great news.
As you can see we are rather fond of them and a plate of Oggs bites provokes much excitement (I feel that way about cake too, but I don't take too many photos of myself) and we enjoy them very much. They are a thoroughly delicious treat and well worth getting your hands on…
Oggs also make Aquafaba which is a brilliant egg substitute, we have some fun recipes we plan to try with it. Great for vegans and people with egg allergies too.