I don't know about you but January 2021 has been an interesting and very long month. As I said on my Facebook post this morning, it seems to have gone on for 4978 days, or something.
It's had some fairly interesting ups and downs. We landed back in Lockdown, number 3 to be precise, and we wait out Covid numbers falling and stopping our NHS from being utterly overwhelmed.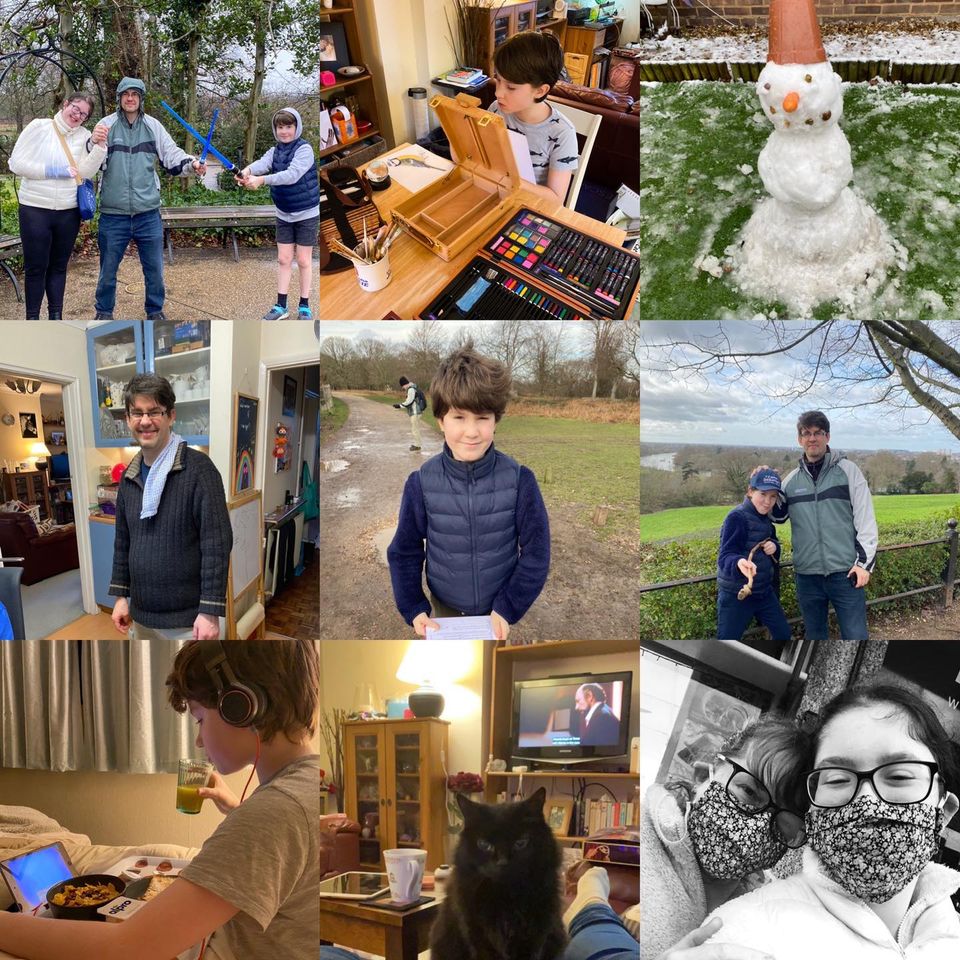 I am grateful for:
We are doing ok at homeschooling and school at home. I am eternally grateful that my teenager's school has supported her and she's working away online, with their help. Whilst we may be planning to homeschool the boy through his first stage of secondary school, I am not ready for that yet. Her school and the staff have worked hard under very stressful circumstances and we cannot fault them for doing all they can.
We could have done without:
Having to have Covid tests. We are still not sure what bug we had, but it wasn't nice, and we all felt weird and grim for a good week or so. According to the tests it wasn't Covid, but we had to stick to rules around isolating whilst we waited. It kind of threw out things for out routine wise and we are still trying to pull ourselves back from that.
Also the teen has injured her hand and wrist. We are waiting to see what input she needs and if it's serious or not.
We have enjoyed:
Lots of family walks.
Visiting our local food market for treats.
Planning some DIY and family time during half term, which is coming up soon.
We are also grateful that places like Kew Gardens are open and we can enjoy visiting outdoor spaces safely.
What we are looking forward to:
The half term break. I have booked some online courses for both children and I am taking a week of leave to down tools and spend with them, and also get some things around the house done. We also have to help the teen choose her GCSE options, which makes me feel old but also excited for her as she makes some important choices in life.
As far as I can work out, lockdown will continue for most of February and probably into March, so we don't have much outside of home to look forward to, but we are trying to enjoy the things we can at home and make the best of them. Here's hoping that Spring is on the horizon and life will start to look a little better by the end of February.
January 2021 wasn't what we planned, but then neither was most of 2020 so we are just rolling with it and hoping for the best.
How's your January been?