Sharing a guest post By Emeka Ikechi, Director, Vanity Studios with some tips on making the most of having perfect professional family photographs taken. We hope it's helpful. I love taking photos and have done some courses but am not a professional, so it's always good to get practical but also professional advice that can help.
Would you and your family love to have a photoshoot? Maybe you've already reserved one.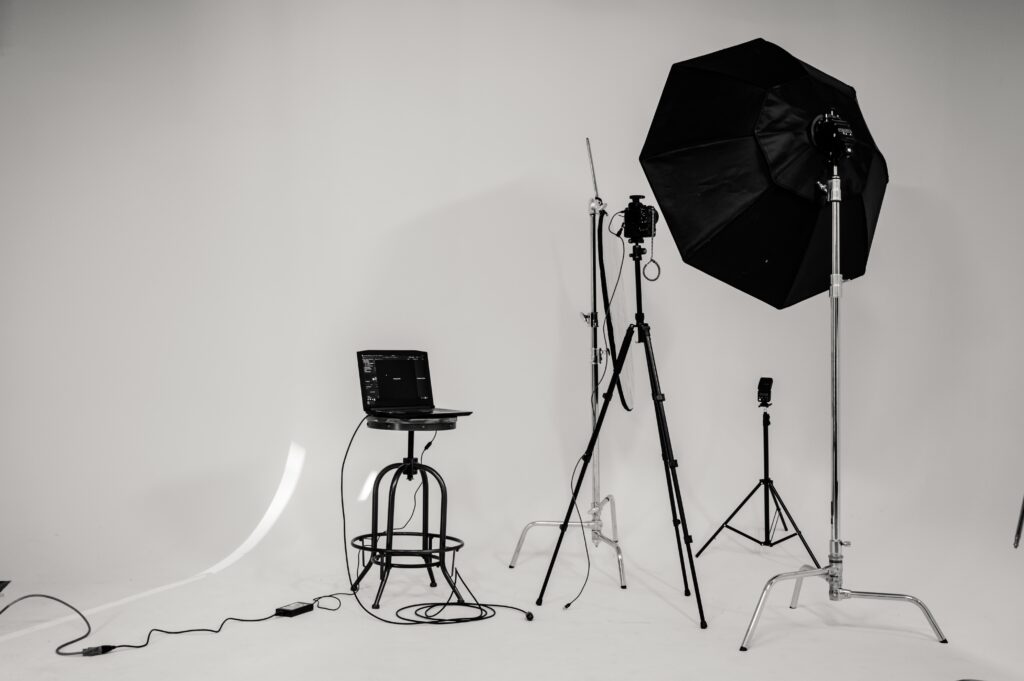 We all like having up to date family portraits, as children grow up so quickly or perhaps you'd like pictures of all of you together. It's also always nice to have special picture of significant birthdays (18, 21, 40, 50 even 80) and other events that will preserve special memories.
Whatever your motivation, it's undoubtedly a considerable investment, both financially and in terms of what you want to achieve from your shoot. So, what should you do to get the absolute best from your photoshoot? Here are the eight things I believe you should consider:
What are you looking for?
For family photoshoots think about how do you want your pictures to look when you have them on your walls? What do you have in mind to give to your parents for Christmas? Do you want a formal shot or one where you are all having a good time together? Or you may just want a really great picture of yourself looking your absolute best or perhaps something a little risqué to share with your partner.
What we don't recommend is practising! The point of going to a professional studio is that they have the experience to help you get the look you want and if you are too stiff with a practised pose, you are unlikely to get the best from the process.
What to wear
Now you have in mind the kind of shots you want, pick a selection of clothes that will help you achieve that look. We recommend bringing several changes of clothes and ones you can mix and match to create different looks. Four "looks" is a good number to work towards.
If you are having a family shot or, perhaps, mother and daughter, co-ordinate to make sure your outfits work together. I don't mean you all wear the same things – unless you really want to. And avoid wearing the same colours. But if you are planning a dressy shot, make sure you all have smart clothes and similarly-styled dresses. You don't want to have the whole family formal, apart from the one person who only brought a t-shirt and shorts!
On a very practical level, with head shots particularly, try not to wear anything that is too similar to your skin tone, as you are in danger of blending into your outfit and, conversely, don't wear anything too patterned as it's distracting.
How to accessorise
Much like the clothes, ensure you have plenty of accessories to match your outfits and help towards the shot you want to achieve. Some understated jewellery for the business shot maybe, but big, bold earrings for your fun shots. And it's not just for the ladies, chaps, bring your most outrageous retro trainers if you want to or a statement hat that you might not wear very often otherwise. Ladies, if you love your killer heels – or your crazy Doc Martens – don't leave them at home. You may decide not to use them on the day but do have them with you!
Hair and makeup
So, now you have thought about what you want and got your outfits together, what should you do about hair and makeup? Firstly, make sure you check with the studio whether or not hair and makeup is part of the package. I would highly recommend that you choose a studio that includes this, but a lot of family and corporate photographers don't, so make sure you check. And if they don't include hair and makeup, ask them for guidance as to how you should prepare before you arrive.
If you come to a studio where these are part of the package, we advise arriving with clean hair that has no styling products in and no makeup. That way the stylists can start with a blank canvas and create the look you want.
For men we do suggest at least having some powder applied because of the lighting and to mask blemishes. Some men will want more than others, but it is completely optional and the makeup artists will work with you to ensure you get the look you really want.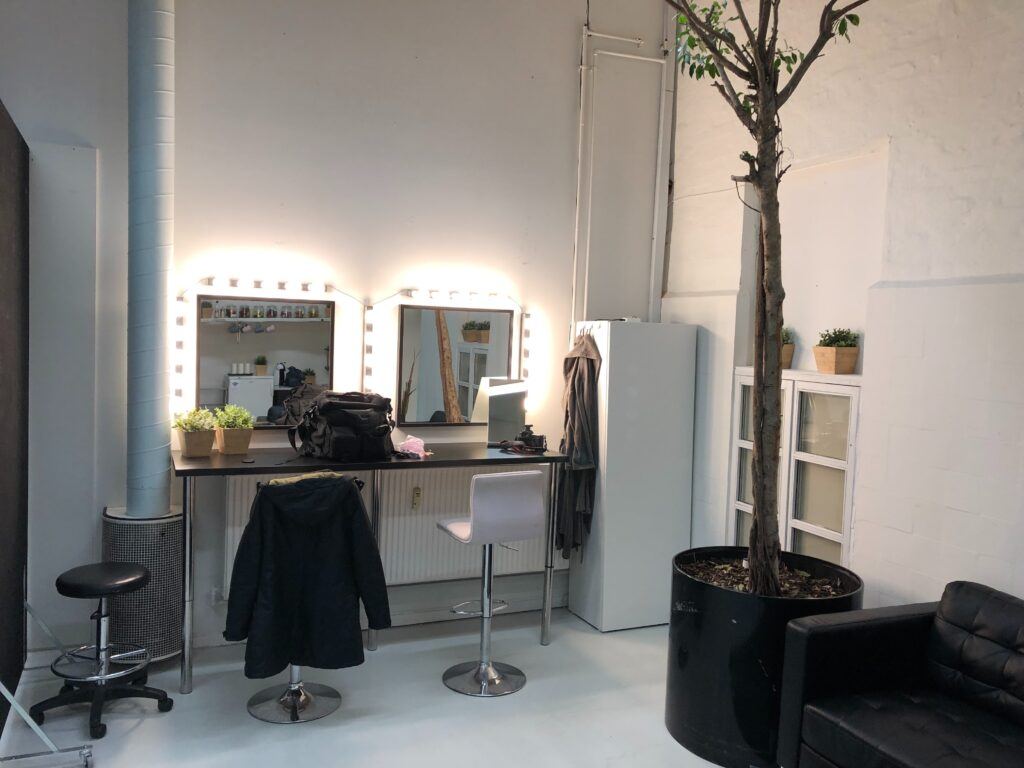 If you wear glasses
These are far less of an issue than people tend to assume so, if you are a wearer of glasses, do bring them along. Glare is seldom an issue – remember these are professional photographers who know how to get the angle and lighting right.
For some people, glasses are very much part of their identity and others may need them but prefer how they look without, so it's very much a personal choice. What we tend to do is take poses both with and without glasses and when the shoot is over you can choose which pictures you prefer.
Props can entertain the kids and make a great addition to the picture
Props work really well with family shoots, particularly if you share a common interest such as a sport or other hobby.
In fact, with smaller children, props are a really great idea. It's always good to bring things they can play with and if they have a particular favourite toy you won't regret having them included in shots as a reminder of just how much they loved that toy. Likewise, if they have a particular personality trait that can be highlighted with a prop, it is a lovely thing to have for posterity. If your toddler is cake-obsessed, a delicious-looking cupcake could be fun (if not too messy) or if your older child would happily spend their entire life on the X Box or PlayStation, perhaps bring a controller along.
Making your choice
The photographer will take a lot – and I mean a lot – of pictures. So, at the end of the shoot, there will be an enormous number of images to choose from. Generally, studios will have a "viewer"; someone specifically assigned to go through the shots with you and help you choose the right ones. Remember what it is was you wanted in the first place and be sure you have those shots ordered – it's crucial you leave with what you wanted in the first place. You may also find there are other shots that you really love and these are a real bonus from your experience.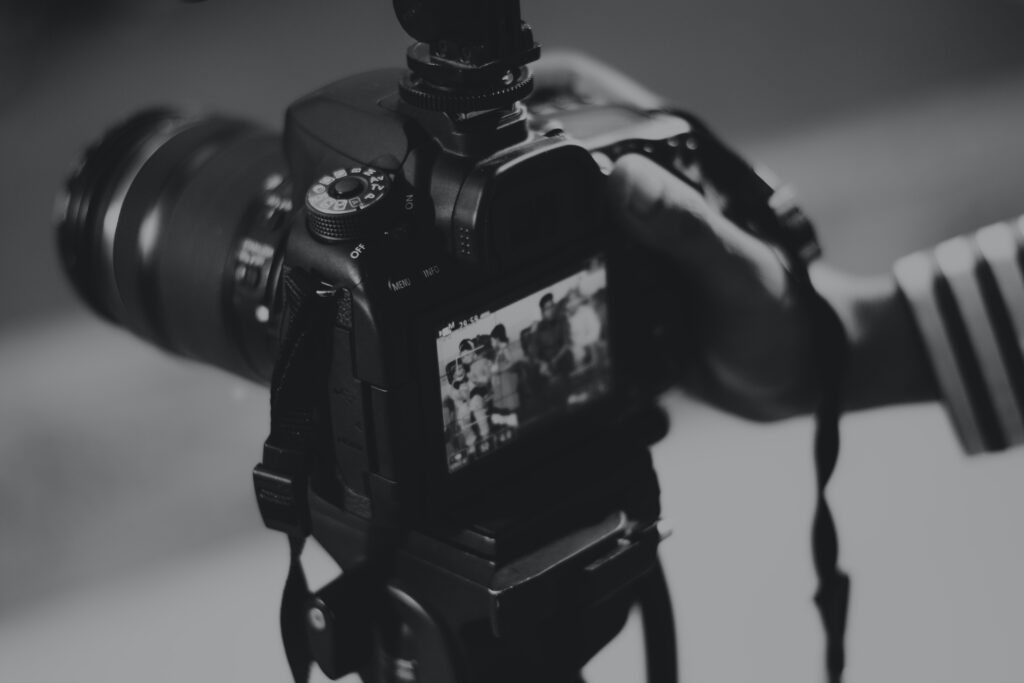 Enjoy the photoshoot
I can't stress this enough, your photoshoot should be fun! We have a lot of clients who are very nervous when they arrive, often they hate having their photo taken. They are the corporate person who would prefer to remain anonymous or the parent who is always behind the camera and never in front of it. The preconception is often that you will feel awkward and that it's a bit scary or a chore but if you choose the right studio, it will be far from that.
We offer Prosecco on arrival and the whole process is very comfortable. Good studios will have great makeup artists and hair stylists so you can relax while they get to work. The photographers are highly experienced and give a lot of direction; they will advise you on where to stand, how to sit, which angle to put your head at, where to look, etc. There's lots of chat and direction and we find that even those who are not used to taking instruction enjoy being guided by the professionals.
Lastly, trust is key. You need to trust your makeup artists and the photographer. As I've said, turn up knowing what you want and, if you put your trust in the team, you will leave with what you anticipated and, probably, more!
I hope this has given you lots of useful ideas and that you'll book that shoot or look forward to the one in your diary more than you might have been doing!  If you are going to spend money to get good photos you will enjoy and treasure then making sure you cover all the bases to get perfect, professional family photographs is important.
ABOUT THE AUTHOR
Emeka Ikechi is Director of Vanity Studios, a contemporary studio for photoshoots in the centre of Shoreditch in London. Since 2009 Vanity Studios has been providing clients with high quality professional photos and an excellent photoshoot experience. The team of photographers and make-up artists ensure each client receives bespoke photography that meets their requirements.
Web: https://vanitystudios.co.uk/
Instagram: @vanitystudiosuk
Facebook: @vanitystudiosuk
Twitter: @vanitystudiosuk
LinkedIn: https://www.linkedin.com/company/vanitystudiosuk/