These kid-friendly egg-free fairy cakes are easy for kids to make, and because it's egg-free it's suitable for vegans and those with egg allergies. The recipe is from Oggs who have a wide range of delicious cakes available at all good supermarkets.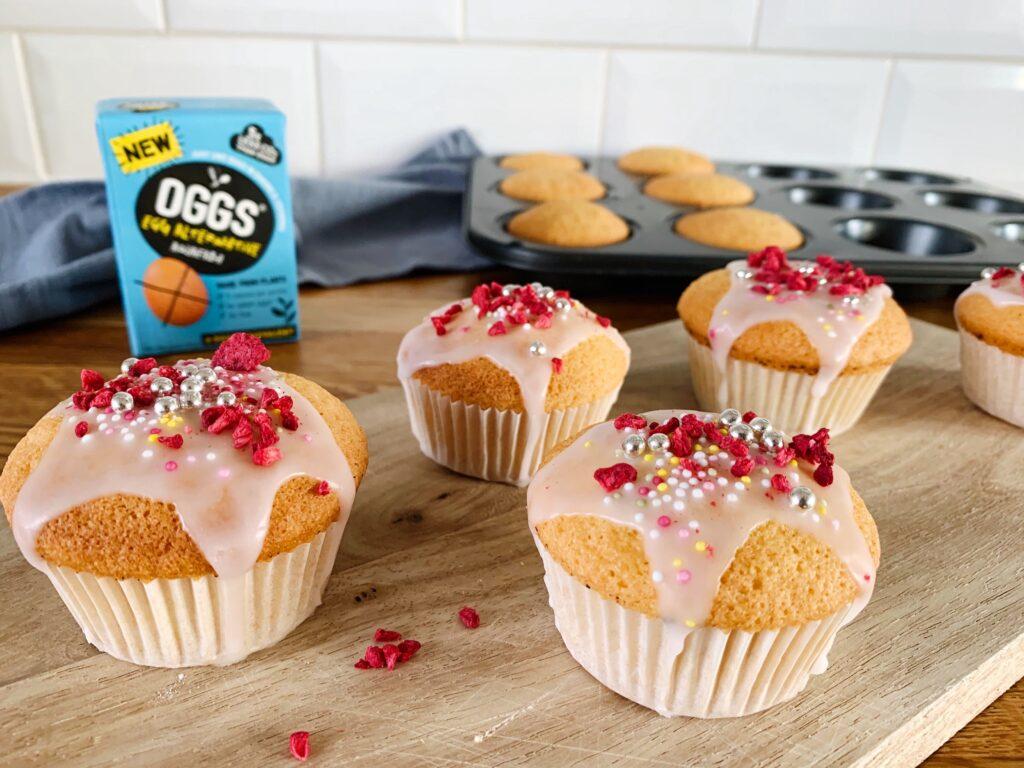 12Prep time: 20 minutesCook time: 20 minutes
Ingredients you will need:
100g caster sugar
100g margarine
100ml OGGS Aquafaba
110g self-raising flower
1 tsp baking powderIcing
00g (8 oz) sifted icing sugar
2-3tbsp warm water
A Couple of drops of your favourite food colouring
Your favourite sprinkles to decorate to make them look pretty
Method:
Preheat the heat the oven to 200C fan, 180C fan, gas 6 and line your cupcake tin with cupcake cases.
Using an electric whisk, cream together the margarine and caster sugar until it's thick and creamy.
Next add your OGGSAquafaba, alongside the self-raising flour and baking powder. Don't over stir it or your cakes won't be lovely and fluffy, but make sure your batter is smooth.
Spoon out your mixture into each case, so they're ¾of the way full!
Bake for 20 minutes, on a middle shelf.
Make sure you have an adult to help you take them out of theoven, once they've booked and leave to cool.
In a separate bowl, slowly add the warm water to your icing sugare, until you're happy with the thickness of your icing!
Add a couple of drops of food colouring if you want to make them colorful.
Spoon on top of your cooled cakes and shake some sprinkles over.
Make sure you taste test one before you let your family share them with you!
Top Tip:-There's no egg in this recipe, so you can lick the bowl
If you need a gluten-free cupcake recipe, we have one here and you can use Aquafaba to make it egg-free too…