This week our week in photos sums up a rather busy and hectic week and the news that we, or at least one of us, has had a first Covid Vaccine. The husband became eligible this week so he got to proudly wear my slightly cheeky and humorous badge after he took himself off early last Tuesday to get his first shot. We are very pleased as we both want to get back to some normal and be around people and he plans to be back at work next month one day a week, so being protected and protecting others is really important to both of us. One down for him, one to go in a few weeks time and I hope to get mine very soon too so I can wear the badge as well.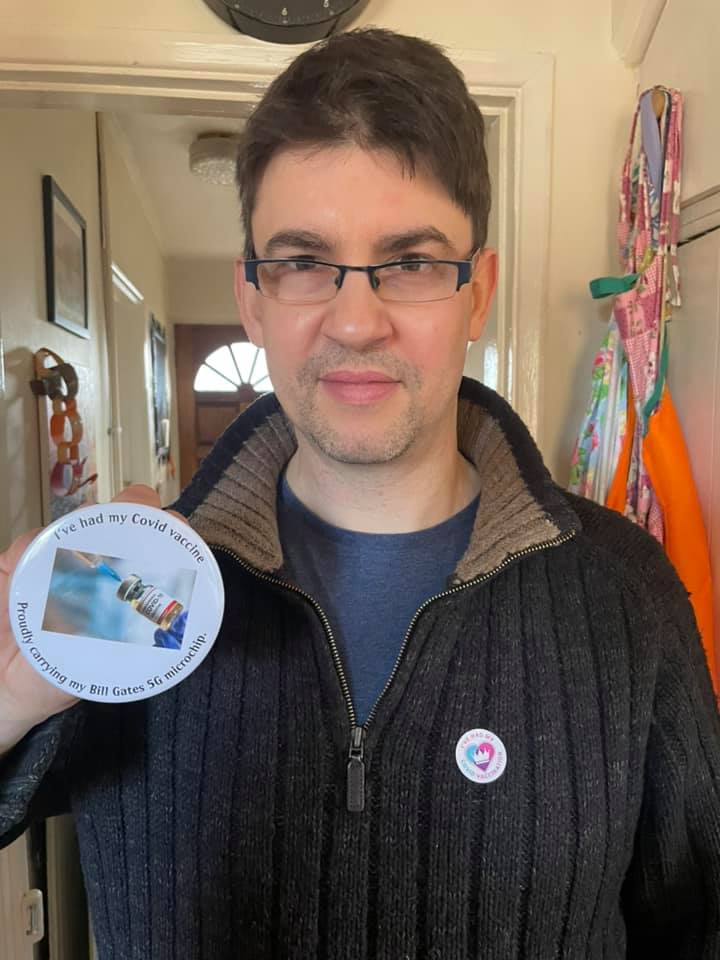 Last week we wrote about coming out of lockdown and what we were feeling. This week we are EXHAUSTED because life has started to go back to normal and whilst that's brilliant, it's also rather tiring. Ballet classes have started, gymnastics is back, swimming classes are back, and we have started singing lessons and are looking forward to other activities coming back too. It's been a long 5 months of zoom at home, for which we are very grateful, but we are glad to be back in real life but also realising that adjusting to it all is a bit tiring so we are pacing ourselves.
The husband and I were able to grab coffee and cake alone this week, too, which was great and the charity shops opened which is a huge relief as we had LOTS of bags of stuff to take to our local two shops we like to support. The car boot is finally clear and I am not falling over bags in the hall anymore. I did a lot of cleaning and decluttering and getting rid of old clothes that are not worn or too small for the children so it was a relief to get it all out of the house.
We are keeping up with our twice weekly covid tests and so far so good and now the weather is slowly improving so we hope to be able to get back in the garden again this week and plant our seedlings and get our lawn sorted for the summer.
Back to school for the teen this week after the easter break and the boy and I start the summer term of homeschool working up to Year 7 at home (more on that in a few weeks and our secondary school choices and what is going to work for us)
With that, I am off to try and pick my tired family off the various sofas where they have flopped, exhausted by NORMAL life, and hopefully, we will all get some sleep. You can see what we have been up to here on Instagram too
How's your week been?