Is your child ready for ear piercings?
Ear piercing is a subjective topic. I am aware that some cultures choose to pierce ears very early in their children's lives, but for us, it's not something that is really done culturally and tends to be more of a "when a child is ready" type event.
The subject of ear-piercing was avoided for a long time my teen was vehemently against the idea. She was interested because her two best friends at school both have pierced ears, and obviously, so do I and she's seen me wearing earrings, but thanks to this clip from The Parent Trap, a movie which we've watched several times, she was horrified at the whole idea of making holes in her ears, and because I didn't feel she was ready we have never pushed it. For me, it's not my body and a child needs to feel they want the peirecing but also, more importantly, can clean and manage their new piercings.
I had my ears pierced when I was eleven. My mother had always said I would have to wait until I was sixteen, and she herself didn't get her ears pierced until she was an adult, and we were living in Thailand. I pestered and pestered her, until finally she caved in, and said that if my winter term school report was excellent, then she might think about it and take me to have it done. I worked like a trojan that term and produced the glowing school report (which I still have, my parents, kept all of them, it makes for hilarious reading) so she kept her end of the bargain and took me to the posh department store Central (Bangkok's equivalent of John Lewis, is as close as I'd describe it) and I had my ears pierced. I don't remember it hurting, I do remember my mother going a little pale and shaky and one of the sales assistants giving her a seat, though.
I was very proud of my new ear bling, but sadly, wasn't as good at looking after them as I should have been, so I did end up with infections in both ears, and they were sore and yucky for a good while. They did eventually heal, and I've had pierce ears ever since. I have, in fact, pierce my own ears, in a similar way to the Lindsey Lohan/Parent Trap clip, when I decided I wanted more than one hole in each ear, and it did HURT and I think I screamed louder than she did in the clip. I have had no less than 6 holes in one ear and 4 in the other, at different times.
So when she finally decided she wanted her ears pierced, mostly motivated by the fact that two of her friends at school had had it done, and was nearly 10, we decided to let her. We opted to have it done at the start of the long school summer holiday, to give her ears a chance to heal.
My criteria for her being ready was:
She is old enough to understand why she mustn't fiddle with them, or try to take them out before they were healed enough to be changed.
She is old enough to manage the majority of the cleaning herself with help from me
She is ok with the process and the tools being used and able to stay calm during the piercing (we watched a YouTube video so she knew what would happen)
She was able to fully consent to what was being done.
Ear piercings can get infected and if your child isn't old enough or is going to touch and fiddle with them a lot, or you aren't prepared to help them keep them clean and safe whilst healing, then it may not be time to get them pierced even if you and your child think it will look pretty. One of my ear piercings became very badly infected, at one point, and had to be removed by a doctor and treated with antibiotics, as an adult. That's not a nice or safe thing for a child to go through.
Some children may find ear piercing traumatic and really are not ready.
If your child isn't ready, there are plenty of things they can do. Ear stickers, clip-on jewellery, or just reassurance that one day, when they are older and are ready and able they can have it done and that they don't need earrings.
It's one of those things I never really thought about before I had children of my own, despite my memories of pestering my mum about it.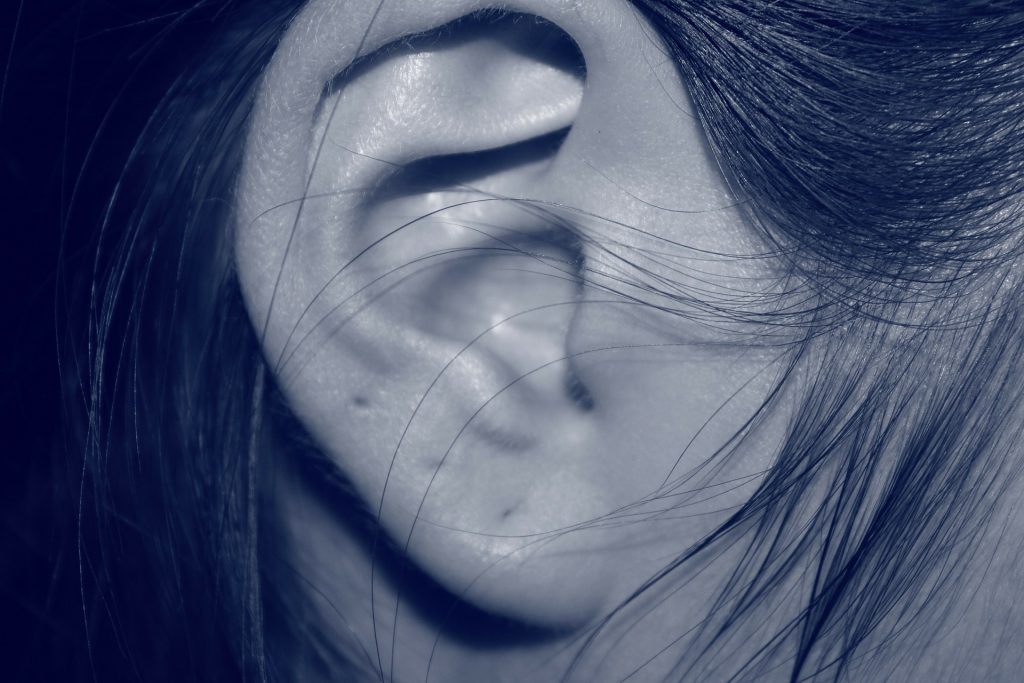 Our ear piercing experience was mostly smooth and after a few issues with one of her ears she now wears earrings happily and steals my jewelry often…
She currently wants a second ear piercing in her ears. I am working on her dad being ok with that, and then we shall see…
What are your thoughts on children's ear piercing?