Welcome to Meal Plan Monday and we seem to be saying goodbye January this week. It feels like January has been about 400 days long, so I can't say I am sad about that. Roll on spring, and that does feel like it is coming closer.
Each week I share what we are eating, planning to eat or cooking and how we meal plan for a family of four with food allergies and Coeliac disease on a budget. We shop at Aldi and Asda mainly for convenience and also for food allergy product accessibility.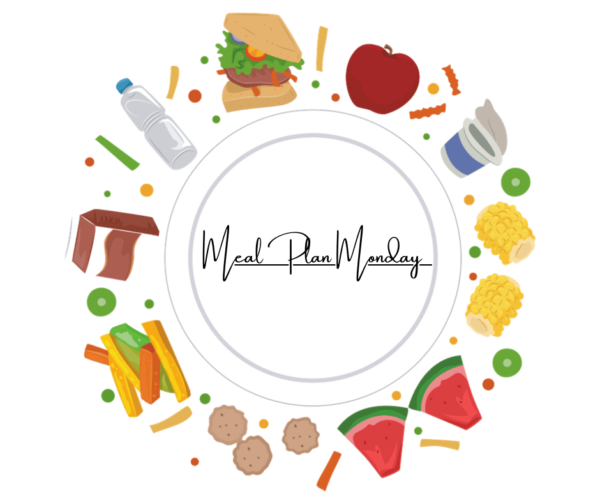 Last week we talked about enjoying food and this week I am still focusing on that but also trying to make some positive changes aka try and get my kids to eat more fruit and veg. I have seen recipes for frosted frozen grapes floating around on social media and I know you can also get grapes that actually apparently taste like candy floss in the shops, so I am tempted to try those, as well as trying to introduce more salads to our meals. It's tricky when texture is an issue but we can try, can't we?
This week the teen is cooking for us, as usual and we have what I hope is a quiet week and a bit of normal.
Our meal plan this week looks like this:
Monday – coconut curry and raspberry roulade, the teen is cooking with her online cooking class (meals are definitely not this fancy in the week when I am in charge)
Tuesday – burgers and rice
Wednesday – I think I am going to make pasta carbonara for hungry post ballet kids and parents who have been at work all day
Thursday – egg fried rice
Friday – chicken curry with popadums
Saturday – veggie tagine (the kids love this and it's so cheap and easy to make and does leftovers as well
Sunday – roast lunch and we are feeding some other people too, our social life is returning.
And that is our week, not too complicated and it can stay that way.
If you would like to add a blog post with your meal plan or what you are eating this week then please feel free to link up below. I love seeing what other people eat and finding new recipes and ideas. I will comment on all posts and share them to Twitter and tag you.
Last week my favourite post was MadHouseFamilyReviews with "Hogslop" for dinner (which actually is much nicer than it sounds but the name just wins!) Thank you to everyone who linked up.
So why not join us.
What are you eating this week?