*This recipe for spiced banana and fig muffins is written in collaboration with Ciao Gusto*

Picking up all your favourite authentic Italian food and drink has never been easier with the Ciao Gusto Italian Deli at Ocado.  
For the first time, a simple tab brings together over 30 of Italy's most popular brands, so you can find exactly what you're looking for – and discover new and exciting ingredients – in just one click. 
You'll be familiar with many products, such as Riso Gallo, Filippo Berio, Giovanni Rana and Cirio who are joined by products less well known in the UK such as Valsoia dairy free ice cream, Auricchio cheeses and Negroni charcuterie – everything you'll find at the Ciao Gusto Italian Deli has been specially selected for its reputation as an authentic Italian favourite.
I am a huge fan of dried fruit, in fact our whole family is, so we thought we would try and see what we could make to enjoy with some beautiful soft dried figs from Ciao Gusto's Noberasco range. They have a selection of fruits which are healthy, delicious, and versatile too.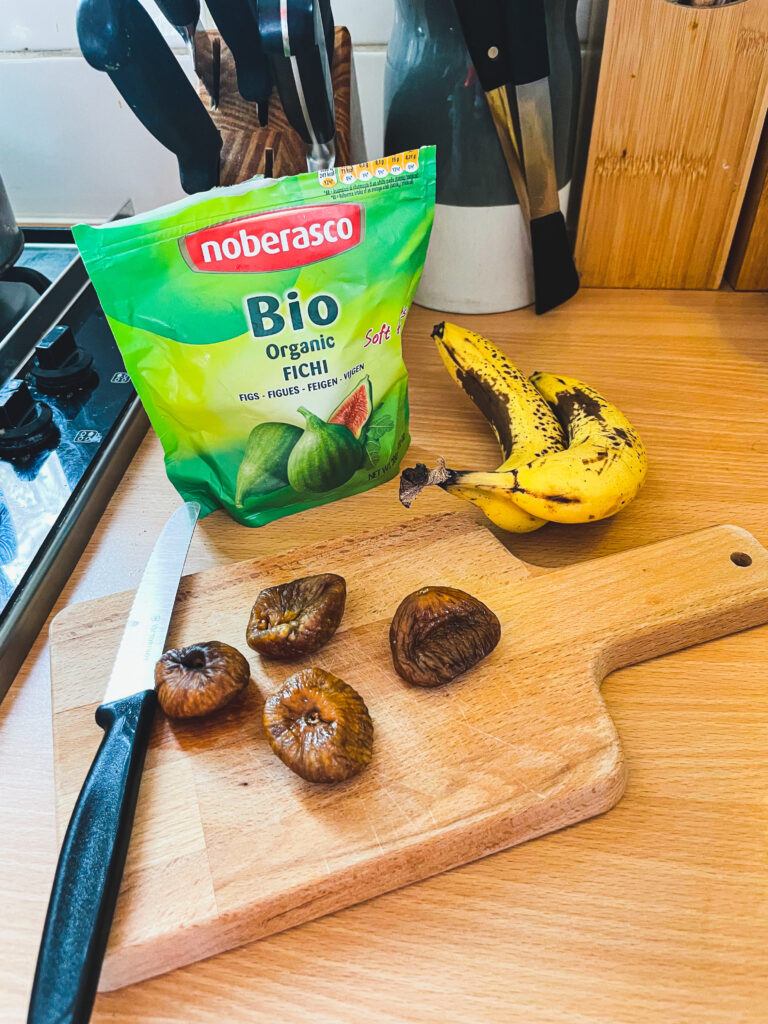 If like me, you love figs, particularly soft dried figs then this is a perfect recipe for you. I enjoy eating fresh figs but I find dried figs are a great sweet treat, as well as a great source of fibre. You can add them to cakes and muffins and this recipe works well with them.
I soaked the figs for few minutes in some cinnamon tea, to give them a gentle flavour of cinnamon for some extra spice, but you don't have to and they are soft and easy to chop up. This recipe makes 12 muffins, perfect for afternoon tea, lunchboxes or a sweet treat. The figs add texture and sweetness to the muffins and help to keep them moist.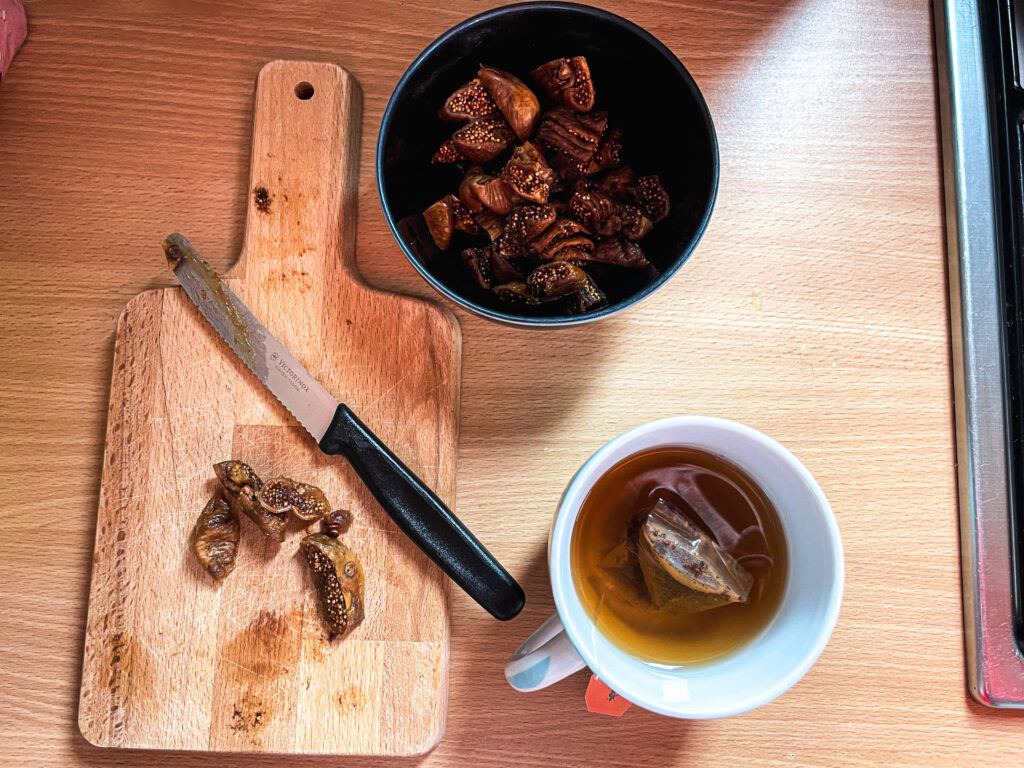 We make our recipes gluten and dairy free due to food allergies but you can use normal flour and butter if you prefer. Our recipe makes 12 muffins. You will need a preheated to 180 degrees oven and a 12 portion muffin tin with muffin cases.
You will need:
200g plain gluten free flour (we use Doves Farm)
150g soft brown sugar
50g dairy free spread (or you can use coconut oil, margarine or butter) at room temperature
1 teaspoon vanilla extract
1 teaspoon bicarbonate of soda
1/2 teaspoon baking powder
1 egg (if you prefer to make this vegan you can use 100mls of Aquafaba)
Ground cinnamon 1tsp
3 very ripe bananas
8 figs chopped into small chunks. Remove any stalks
Method
Cream your butter, sugar and egg together with vanilla extract and cinnamon
Mash your bananas in another bowl and add them to the butter/sugar mix
Mix them in well
Sift in your flour, baking powder and bicarbonante of soda and fold in and make sure it's all mixed in thoroughly.
Strain your figs if you soaked them in tea and add them to the mixture and gently mix them in. You can add a little liquid if the mixture is too sticky.
Add even scoops of your mixture to the muffin cases, then give the tray a gentle tap to make sure they are all even and level.
Bake in the oven for 17 minutes until they have risen and are golden. A cake skewer should come out clean if they are done.
Allow them to cool (be patient) and enjoy.
They keep for about 3 days in an airtight container (if your family are not like mine and don't eat them well before then. Spiced banana and fig muffins are just a little bit different and delicious and we think you will love them.