Sharing a collaborative post with unique breakfast Ideas for luxurious weekend treats that can make breakfast at the weekend more interesting and are easy to make.
While many of us strive to make the weekdays a little bit more interesting where possible, sometimes we just don't have the time to rustle something tasty up in the morning. Instead, we settle for a slice of toast and a coffee that may be a little too strong, but routines like this help us get through the day.
However, on the weekends or on your own makeshift weekends where you don't have a shift for a few days, it's important to switch gears and make something nice for yourself. To help you out with the decision-making process, we've thrown together some great, unique breakfast ideas that will make your days off that little bit brighter.
The Breakfast Burrito
The great thing about a burrito is you can fill it with pretty much whatever you fancy. This naturally paved the way to the humble breakfast variety, and it is both a delightful treat as well as handy if you're on the go. First, you'll want to get yourself a thick flour tortilla that isn't going to fall apart as soon as you wrap your burrito. Then you'll want to stuff it with whatever breakfast treats you want. Hashbrowns, beans, bacon, scrambled egg, you name it.
If you're interested in making this a healthier yet equally delightful breakfast option, then replace those hashbrowns with roasted potatoes, make sure to add some authentic Mexican seasonings such as paprika, and throw in some avocado or even vegetarian meat substitutes too.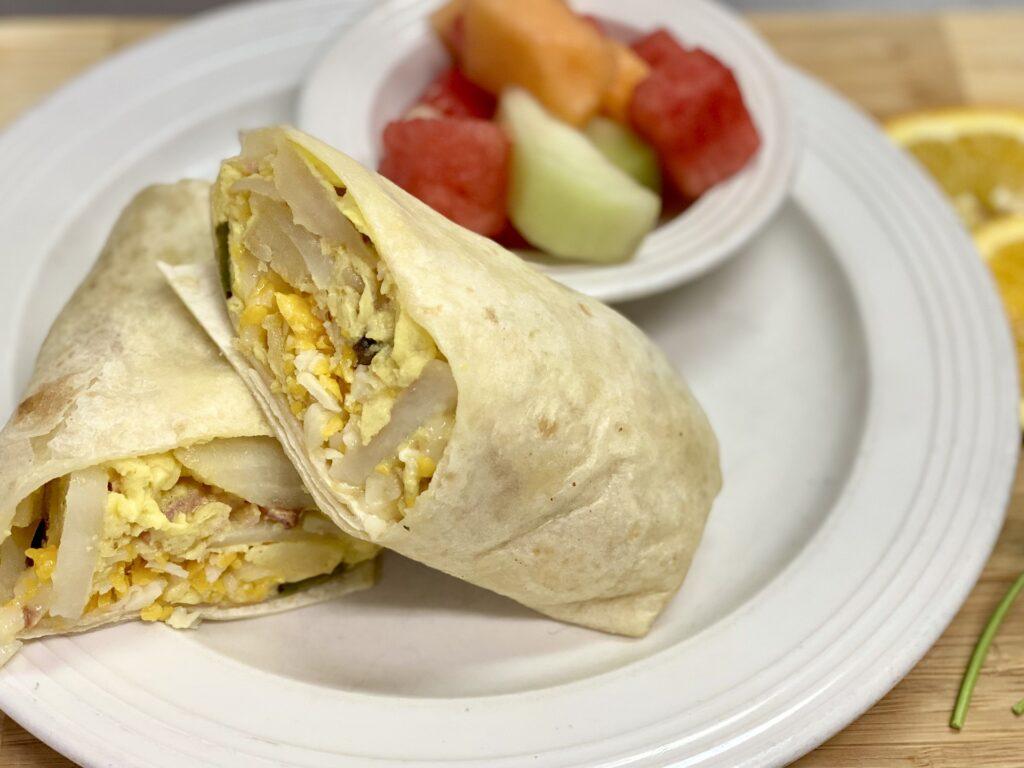 The Vegan Fry-Up
The Great British fry-up is a classic breakfast choice across the Atlantic, and for a good reason. Complete with breakfast favorites shared between the US and the UK, the fry-up contains everything from bacon and sausage to hashbrowns and egg, whichever way you want them cooked. However, the drawback to a breakfast like this is really in the name.
Much of the food is fried, and there's very little in the way of healthy vegetables and fruits. Instead, you could turn it vegan, enjoying a lighter and healthier variation of this British breakfast delight. Use meat substitutes where possible, grab yourself a recipe for scrambled tofu, throw in some seasoned spinach, vine-ripened tomatoes, and sliced avocado, and you're good to go.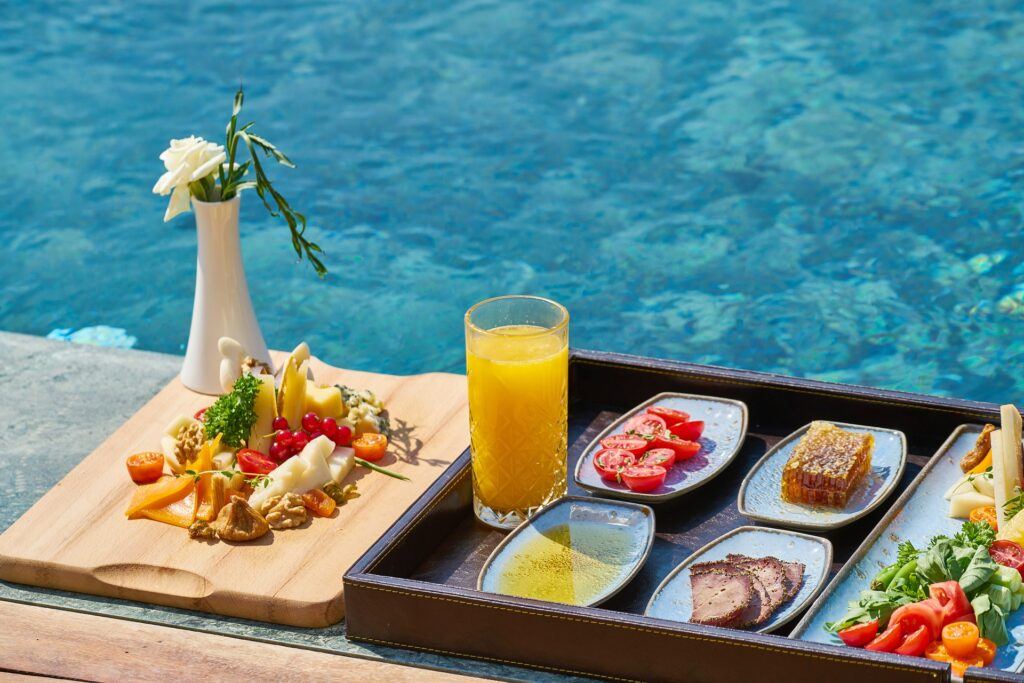 Avocado On Toast
This may seem like a basic breakfast idea today, and that may be true on its own. However, the joy about avocado on toast is that it's incredibly healthy, and you can combine it with just about any other breakfast ingredients, and it will work well due to the neutral flavor of avocado.
You could throw an egg on top, whether boiled, scrambled, fried, or poached, some grated cheese, a slice or two of bacon or bacon alternative, some grilled tomatoes, or even some canned tuna or crab or some smoked salmon for a seafood twist. Add this to a healthy, whole-grain toast or sourdough if you're looking to reduce your gluten intake, and then enjoy.
Middle Eastern Breakfast
If you're looking for a new experience at breakfast time, especially one from another culture, why not try your hand at creating a delicious middle eastern breakfast? A Turkish breakfast is a great option here and includes a mixture of healthy and delicious options that you can add to it. Stuffed vine leaves, hard-boiled eggs, cucumber, tomato, olives, dried fruits, and some cured meats are all perfect choices.
Follow this guide to creating a Turkish breakfast, and don't forget that the authentic addition is a spice known as sumac when it comes to seasoning. This is actually made from dried and ground berries from the sumac flower and provides a real zesty flavor to your food.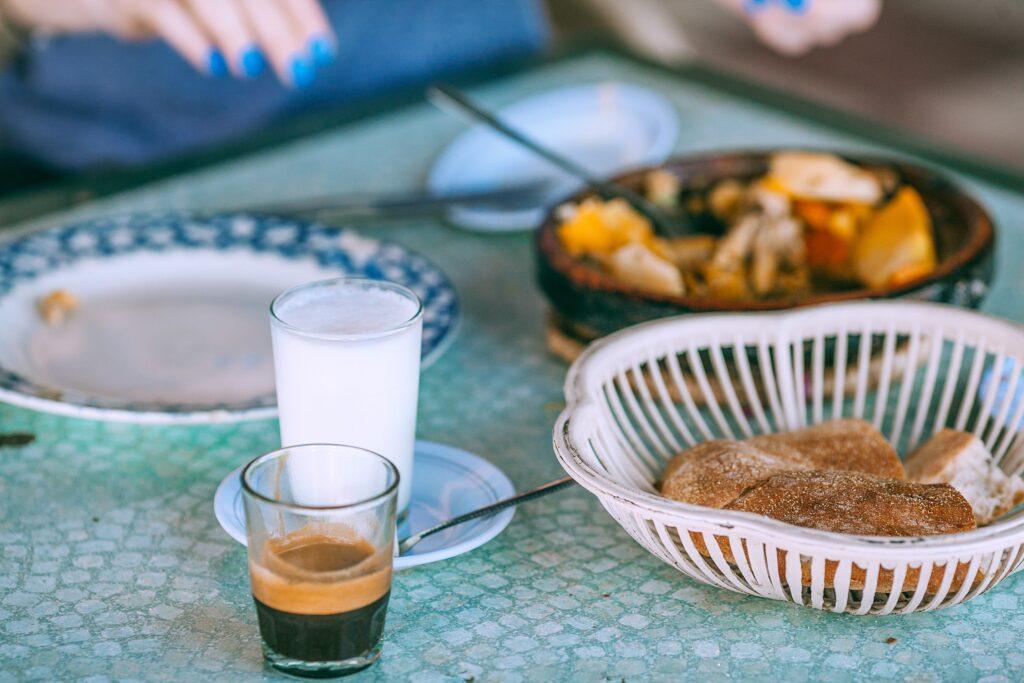 Breakfast Smoothie
If you're not feeling a full meal at breakfast time or if you're in a rush to go out and enjoy your day off, there's no reason you still can't have something tasty to start your day. A smoothie is a great choice here, and you can fill it with anything you want.
Smoothies are pretty standard as a breakfast idea, but for something a little different and filling, try making your smoothie with a banana alongside some vanilla plant-based milk, combined with either some matcha green tea powder or even some granola. This will give you an energy-filled start to your day and is extremely tasty and refreshing.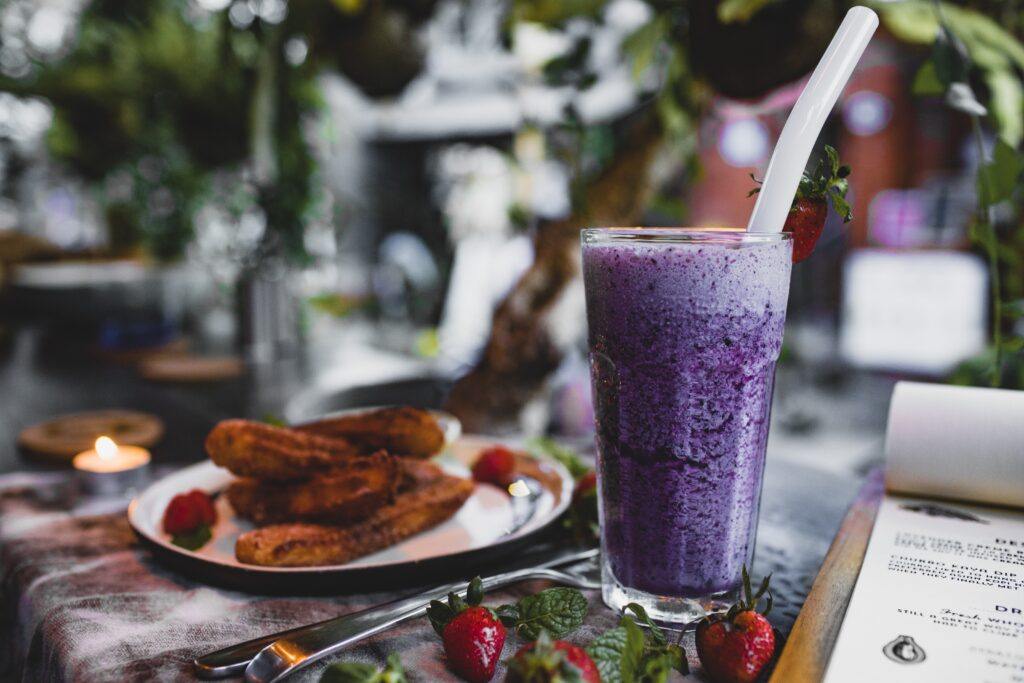 Pumpkin Pancakes
This twist on the classic sweet treat breakfast option is the pumpkin pancake. These are made in a very similar way to normal pancakes, but you then get to enjoy the added health benefits of pumpkin. This squash is packed with vitamins, minerals, and antioxidants and is a great way to make vegan pancakes.
Instead of using eggs and milk, this pancake batter consists of flaxseeds, plant milk, coconut oil, and pumpkin puree to provide you with a very similar consistency and result to non-vegan pancakes. Top off your pumpkin pancakes with any toppings you want, whether savory or sweet, for a stunningly tasty weekend treat to enjoy alone or with your loved ones.