Welcome to Meal Plan Monday and this week we want more salads please…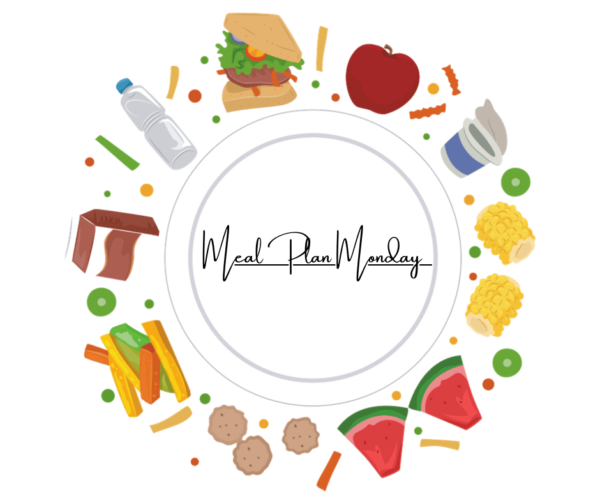 Each week I share what we are eating, planning to eat or cooking and how we meal plan for a family of four with food allergies and Coeliac disease on a budget. We shop at Aldi and Asda mainly for convenience and also for food allergy product accessibility.
We are also delighted to host a weekly link up, so read on to the bottom to find out more about that and how to join in.
This week, we are definately moving away from winter comfort carbs and a few more salads and fresher meals. Both my kids are at an age now where they are willing to eat salad and try things like spinach, and other salad leaves. Although my son does insist on eating lettuce with ketchup, but at this point in my parenting journey it's not a hill I am going to die fighting him on.
I enjoy salads and summery food if they are well made, have flavour and texture and are interesting. I can't bear sad and soggy salads, and in fact I am not a fan of lettuce unless it's made interesting. One of my favourite ways to eat lettuce is to actually bake it (yup, you heard that right, the recipe is here ) and with lots of good dressings.
Because we have had a tricky couple of weeks with some health issues, we were very kindly gifted by friends some Cook vouchers, which means less cooking whilst I juggle the crazy so I must confess there isn't much to meal plan but we will still eat.
So our week of meals looks like this:
Monday – The teen is cooking via her Smart Raspberry course and I believe is making a salad and also a spicy bean dish and a trifle.
Tuesday – a Moroccan mild chilli meal with rice from cook
Wednesday – pasta
Thursday – baked potatoes and salad
Friday – Thai curry from cook
Saturday – it's the husband's birthday and he's asked for home made Pad Thai so the kids and I will make him that.
Sunday – I make a community lunch for our local church, and we are having salads, quiche, jacket potatoes and I may make pavlova, if I feel like I have the energy to.
And that is our week of eating. Not particularly exciting but at least we get fed.
If you would like to add your post and join up and find some meal inspiration or just have a nosey at what other people eat, then please do. I will comment on all your posts and retweet them too.
What are you eating this week?