Welcome to our homeschool week and how I plan and work with our son to home educate him. If you follow us on our Facebook or Instagram you will know that whilst I have one child in school, I also home educate our son. This is how we do it.
This blog post may contain affiliate links which if you click on, and make a purchase will earn me a small amount of revenue. They will be marked with * for your reference.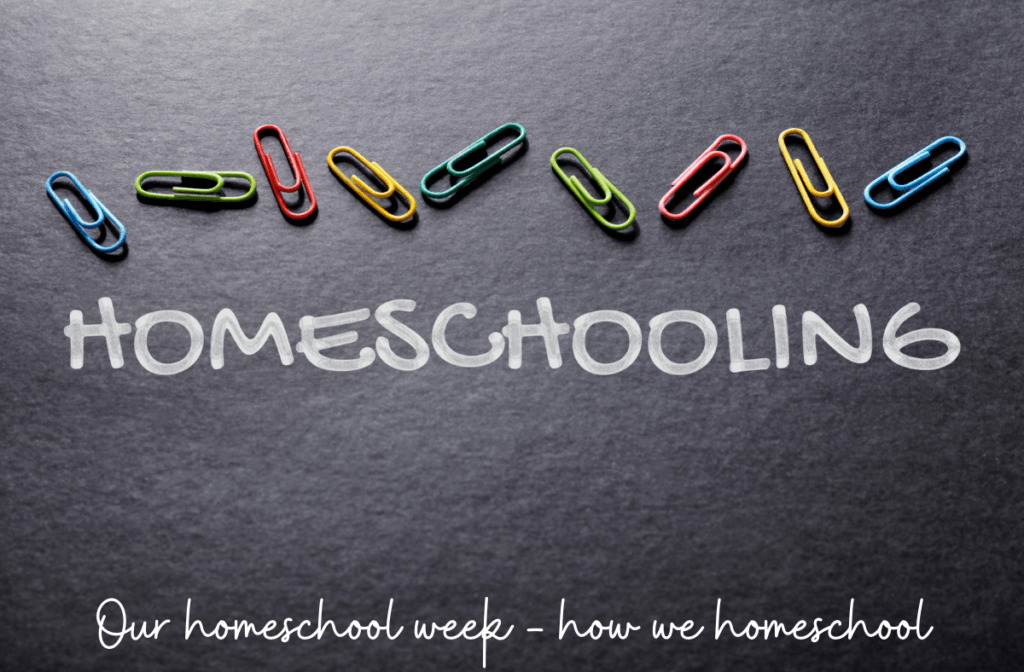 I had a bit of a rant on our social media this week about people changing routines at the last minute. It's frustrating when we are working with a group or person who provides a service for us, for home education and they change their times or days. I get that it happens but when it's short notice it does my head in a bit, because we run a pretty tight ship routine wise, between home education, kiddo's dance classes, and other activities, and also the rest of our life, and we have had to do a bit of juggling this week. But we worked it out and back to routine, slightly tweaked, we go.
I am at work slightly more this week than usual, so we have juggled a little bit of our routine, thankfully the husband is on board and home educates with me, and take some of the science work for me, and he is around to help and his work is flexible on that, this makes things a lot easier. Last week was a good week, we got a lot of work done and had a lovely visit to the Natural History Museum, always a favourite place to visit.
We have no trips planned, although we do have a friend coming over to meet our kitten and I have promised some Pokemon hunting will happen, so that is something to look forward to.
Our homeschool week looks like this:
Monday – early morning cycle with dad, science with dad, a violin lesson, art class and some maths and literacy work.
Tuesday – We have a singing lesson, a French tutor session, ballet class and some down time for him.
Wednesday – I am at work interviewing a new candidate for a job so kiddo will be set some work to do at home with his dad keeping an eye on him, he's currently enjoying learning about WW1 so I will leave him some history work to do. We will head into London for ballet in the afternoon.
Thursday – working at home with mum. He also does some online science lessons and we have ballet, as well as the above mentioned friend meet up.
Friday – a maths tutor session, some work at home with me, then a swimming lesson.
Saturday and Sunday are ballet, gymnastics and tap class filled.
And that is our homeschool week this week. I also have 6th form college visits with his sister slotted in there and we have some medical appointments too so it is a busy week.
Here's to no one messing with our routine…