Life is busy and hectic for me, as a home educating, whilst still working mum. I spend a lot of time working with other people both in real life and also online. I enjoy my job, and I do enjoy the noise of the world around me, but sometimes I need to switch that off for a few hours. I just need downtime and to be present for my family or people I want to contact me, but I want to switch the rest of the world off.
With smart phones, smart watches, home pods, and life being accessible 24/7 that can be hard.
But I have found a solution that works for me and I can use it when I need it and shut out some of the noise.
We have been big fans of My Gator Watch for years, because our son had one, for a long time, instead of a phone, and it gave us peace of mind but allowed him to still be in contact with us, when he needed to, without managing the minefield that is children and mobile phones.
"My Gator Watch, a brand by Techsixtyfour, launched in 2015 by Colleen Wong, a mum of 2 toddlers. She had the idea for a wearable mobile phone when she saw a fellow mum running around looking for her young child at a farm in the UK. Colleen wanted a product that would allow for parents and their children to stay in contact but without any distractions of a smartphone such as camera, internet, social media and games. During 2019, we introduced My Gator Watch for Seniors in the UK"
They look like a smart watch, and there is some functionality of a smart watch but they are simple in that you can only call and message.
Only calls from numbers that are pre programmed can come through to the watch, which means you can tightly control who calls you. Great for keeping kids safe but also if you want to manage who can contact you.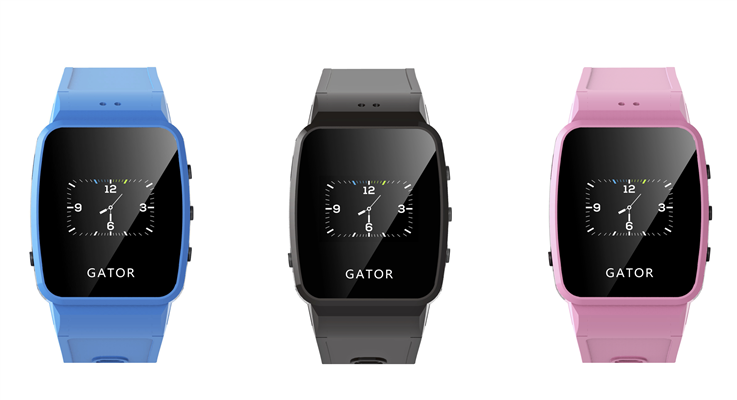 I have programmed mine with a few numbers of people I want to be able to contact me, ie my children, husband and some close family, but the rest of the world is shut out. It's a perfect way to manage being able to be contacted without the distraction of a phone. I won't want to have to carry another phone around, a wearable watch is a much easier device to manage and it simply replaces my Apple Watch when I need it to.
So how do I use My Gator Watch?
Holidays, you can use it abroad, if you are within the EU (you can arrange for it to be used outside of the EU too) and want to have an emergency number from home be able to contact you
When I am in the UK but away from home but don't want to be bothered by work calls or the distraction of a noisy phone full of apps
When I want to switch off for a few hours or days, if I am on leave from work
I simply make sure it is charged, turn it on, pop it on my wrist, and turn off my usual phone.
It's that simple and the fee per month we pay is worth the peace of mind and being able to shut out the world for a bit of quiet and down time.
It's definitely made a difference to my mental health but also my peace of mind.
Would you try one?