Welcome to creative kids. Mum is rubbish at crafts, but she likes to find other ways to encourage creativity, using imagination and having fun making things… No glitter allowed! 😉
This week we are talking about cameras and photography and kids. Both of the children were very lucky to get cameras from their Grandad, whilst on holiday in Thailand for Christmas. Big Girl got an Instax Mini 8 and Little Man got a Samsung ES95 Digital camera.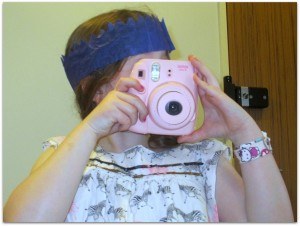 I must admit to having some some camera envy over the pink Instax. It's a bit trickier to learn how to use, when you are used to the ease of a digital camera and being able to take as many shots as you like and also adjust the focus etc and you have to think carefully before you take the photo because you only have a limited amount of film, unlike a digital camera. Big Girl is actually quite a good little photographer, so we thought it would be good to help her to think about what she is taking, when she is deciding on a photo, and to help her have fun with taking photos. The Instax pictures are almost like what I remember Polaroids being, except smaller.
Little Man loves to take LOTS of photos on my digital camera, on my phone and the iPad, so we opted for a digital camera, in a reasonable price bracket for him. He is learning how to focus and hold the camera still and take photos and will delete any he isn't happy with. I have to say I have been very impressed with the photos that both children have taken, they have a good eye for detail and what they want to capture. I am not a great photographer, but love taking photos, and I think encouraging the kids to try and use their eye and skill to capture life with a camera is a great creative outlet. They also take far more selfies than I do!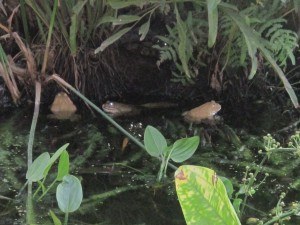 Little Man took this one, of some frogs in a pond, in a park, in Bangkok.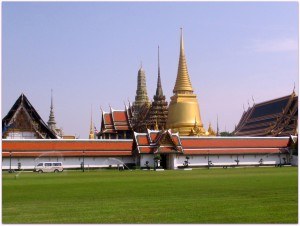 Big Girl took this shot of the Grand Palace, on a visit there, in Bangkok.
So that's our creative input this week. Next week we have an amazingly easy chocolate truffle recipe to share, that we are trying out for Valentines day presents for the teachers and LSH.