When I told the husband I was making Meat-free bolognese for dinner he rolled his eyes and made rude remarks about "hippy food". Since he's tried it, he has eaten not just the bolognese but also his words too as it's pretty tasty and even my kids eat it without complaint.
I make our meat-free bolognese with lentils and I pretty much treat them the same way I would mince or vegetarian mince in terms of cooking and flavour.
Lentils are a great source of fiber, are really good for you as a food source and are cheap and versatile and if you cook them well they can replace meat in a meal easily.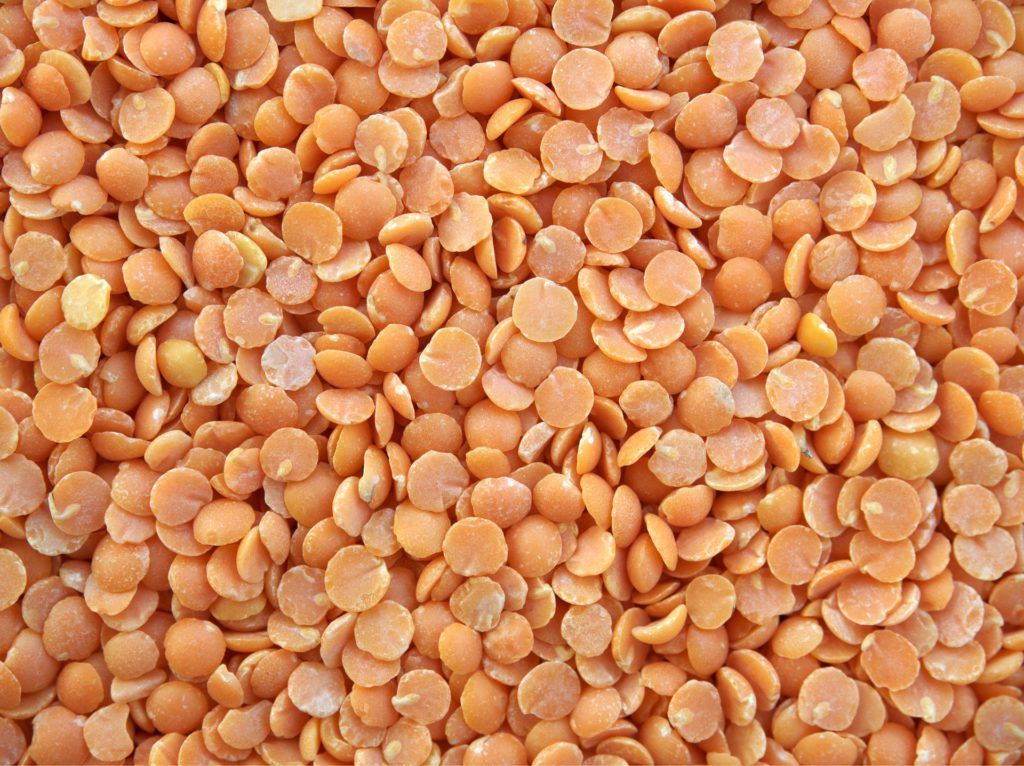 If you are trying to make meals go further or work on a budget then lentils are helpful and if cooked properly don't have to taste like old socks or be too mushy.
This bolognese feeds 8 because I make enough for two main meals for the four of us, or to freeze for another meal.
You will need:
600g of lentils. This sounds a lot but it feeds 8 remember.
3 tins of chopped tomatoes
four cloves of garlic crushed
Dried basil and oregano (you can use fresh but this is what I call a "raid the pantry" meal, or use whatever herbs you have to hand)
One glass of red wine (not for drinking, and if you don't have this, don't worry)
Worcester sauce (we use a vegan gluten-free one for food allergies but you can use the normal sauce or what you prefer)
1 litre of vegetable stock
two onions finely chopped.
3 large carrots grated
Oil for cooking off the vegetables
How to:
Sweat off your onion and garlic in a little oil in a casserole dish or large pan that will take a fair bit of liquid if you prefer to just use one pan and save on washing up. I gently fry them for about 3-4 minutes until they are soft but not brown.
Add the lentils, herbs and Worcester sauce, and stir them well.
Add your tinned tomatoes and wine and the grated carrot. Stir again
Then bring to a boil and turn it down to simmer. Add about a third of the stock and stir. Let the lentils simmer for 15 or so minutes then add another third of stock, then again 15 minutes later. The make sure the heat is really really low and allow to simmer away gently for another 15 minutes. If you need to top up liquid you can, because lentils can absorb a lot.
Then turn it off and leave it to sit for an hour. The lentils will keep cooking in the sauce for a little longer.
You can taste it and add salt if it needs, but I find it doesn't usually, and you can gently warm it up to serve.
We eat ours with pasta or rice, and it works on jacket potatoes or you could use it as a base for a meat free pasta dish like lasagne.
This meal cost me about £4.50 when I worked it out but does make 8 portions and items like wine, and Worcester sauce are cupboard staples.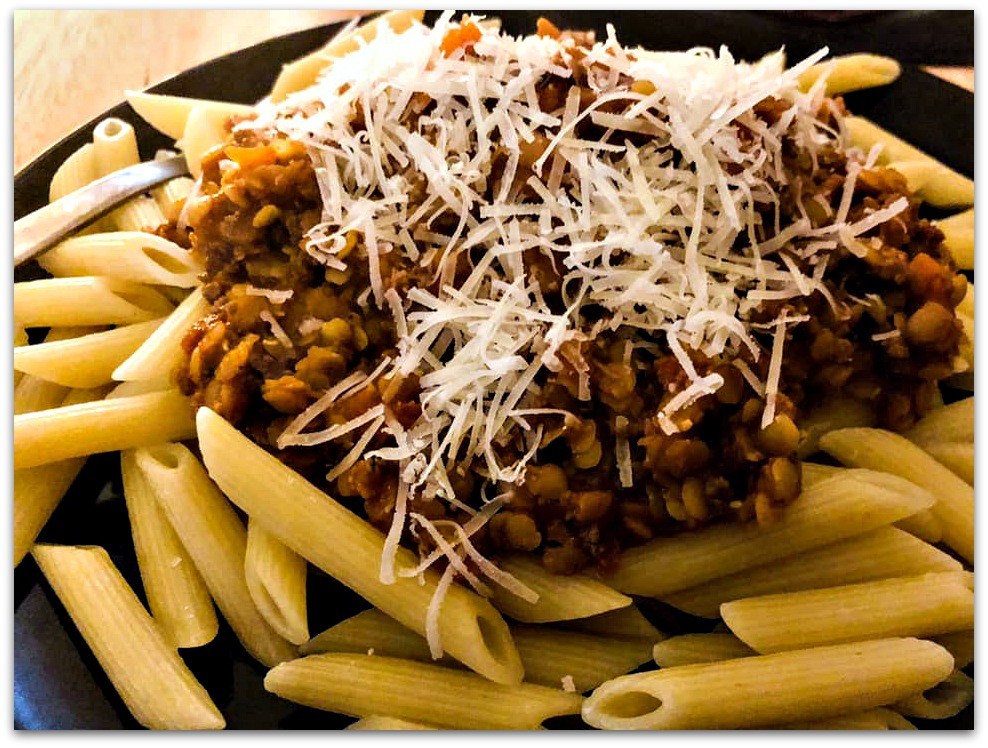 You can also try our vegetarian shepherds pie that is lentil based too