*This is a collaborative post with Sudocrem*
As a nurse, a mum, and someone who works with families, Sudocrem has always been a firm staple use product for me. I used it when I was a nanny, and also when working as a nurse, and also on my own babies when they had nappy rash and sore skin. We still use it now, because it's handy for so many skin issues and it's a brand we know and trust.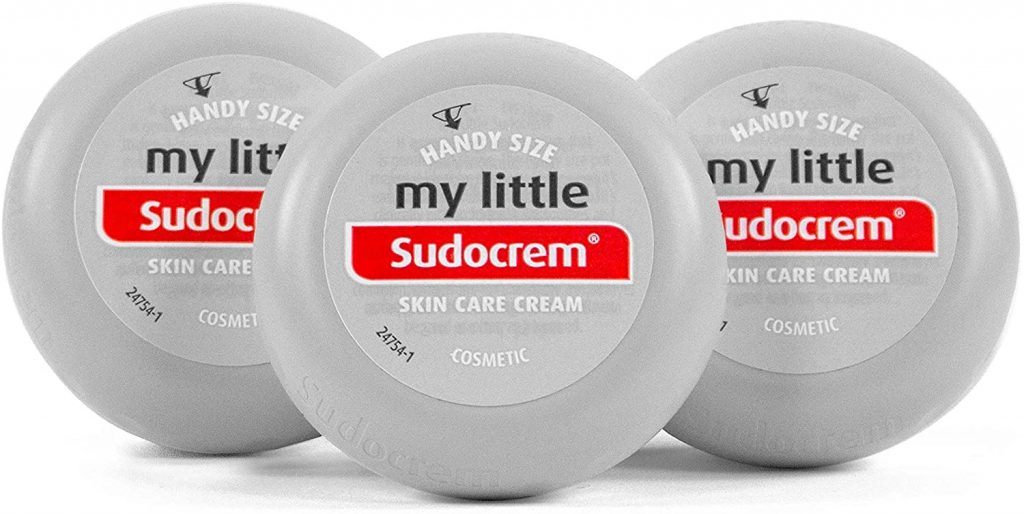 What is Sudocrem?
Sudocrem has been mum's simple effective ally for over 80 years. We're the market leaders in helping to soothe sore skin and treat nappy rash, Sudocrem products are used by millions of healthcare professionals, mums and dads everywhere.
Sudocrem is clinically proven to soothe, heal and protect your baby's delicate skin and works in three simple ways:
It contains an emollient that soothes sore or inflamed skin.
It works as a mild local anaesthetic to help ease pain and irritation.
A water-repellent base forms a protective barrier, helping to stop any irritants (urine and faeces) coming into contact with the skin.
Sudocrem Antiseptic Healing Cream has been used and loved by families since 1931 and it's great for soothing sore skin and treating nappy rash. Our product is versatile enough to be used by the whole family for cuts & grazes, acne, eczema, sunburn, minor burns, bed sores, and chilblains.
We use it for minor wounds and grazes, for helping blisters to heal, on sore sunburn spots, and it's also great for treating spots, with a small dab on a spot on your face overnight helping to make it feel less red and sore. It is gentle and antiseptic and my kids know that in this house the first rule is to reach for the pot of Sudocrem I keep in the first aid cabinet.
Now you can create your own little portable tub of Sudocrem that you can take with you in your handbag, school bag, first aid kit, traveling, or just to have handy. You can also personalise it so you know who it belongs to, and everyone can even have their own tub too. It makes a fun gift for a new mum or dad, as well.
We love our little pots of Sudocrem and we are delighted to offer 5 pots of personalised Little Pots of Sudocrem to readers of our blog. All you need to do is share in the comments section here what your favourite use of Sudocrem is and then click on the link below. Five winners will be chosen on 3rd August 2020 and will be contacted to organise getting their hands on their own pots to use. Good luck. We look forward to hearing what you use Sudocrem for….
Sudocrem Little Pots Giveaway
Terms & Conditions:
5 winners will be chosen via Gleam and contacted via e-mail. The winners have 28 days to respond then a new winner will be chosen.
No cash prize alternative and no alternative prize offered.
UK entrants and over 16 only
Spam or incomplete entries will be removed
Please see our GRPR policy for how we use and store your data