*As a pet owner one of my jobs is to make sure my pets are healthy and finding things that keep cats happy is important too. We were delighted to review some items that help, from Pet Safe for this blog post. All opinions are our own.*
We love our cats but we also love our tech in this house, and Pet Safe has some brilliant kit to help keep cats happy, fed, safe, and also entertained. We use their Smart Pet Feeder, regularly, to help us keep track of food and for convenience when we are away or when the cats need extra food, via their very handy app on our phones. Their water fountain is brilliant, particularly during the hot summers, we have had recently and also again, when we are away but want to make sure the cats have access to fresh water.
I think what I like most about Pet Safe is how easy their kit is to use, set up and maintain, and that it's been designed with both pet owners and pets in mind. It's all very well if an item works well but is hard to set up. Not an issue with their products.
We recently have had some issues with Jasper and Layla. Layla is a lot pickier and fussier about her food, these days and eats little and often, and Jasper will, if he can, try to steal any food she doesn't eat, or leaves. This means he gets more food than he needs and she misses out.
An automatic pet feeder helps and their Two Meal Pet feeder is brilliant as it allows me to set it up to feed Layla but then stops Jasper snaffling her food. I can set it to feed her little and often which works for her but he can't get to the food in between.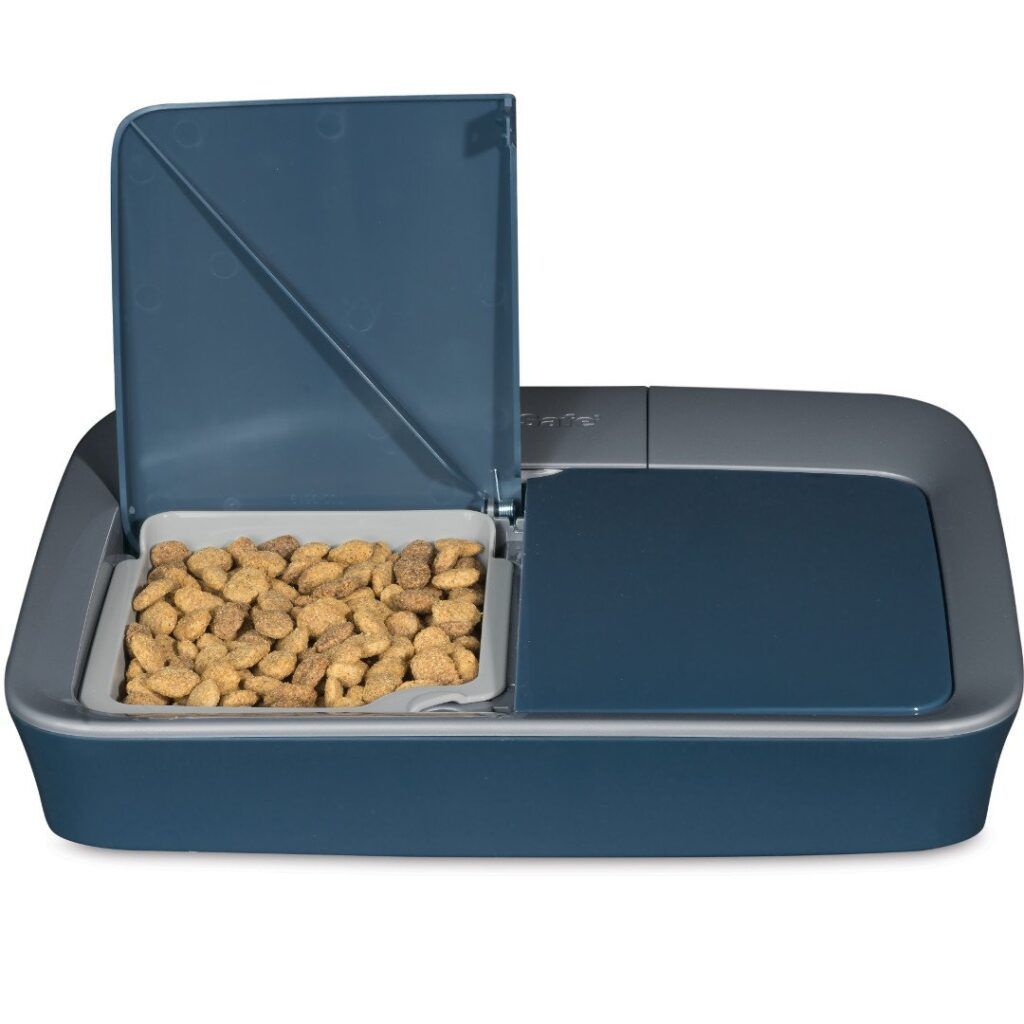 Most suited to cats and small dogs, the stylish Digital Two Meal Pet Feeder has a LCD digital display which allows for easy programming of meal times. Your pet will get the appropriate portion served right on schedule. No late or missed meals again when your life keeps you busy or away. The Pet Feeder is battery operated with two dishwasher-safe Food Trays, each holding up to 355ml of dry food.
Programmable up to 4 days in advance
Dual locking lids
BPA-free trays are dishwasher safe
LCD display with digital timer
It's also super handy for holidays too, or days away when we are out and need to feed the cats. It's definitely worth investing in pet feeders if your pet has eating issues or you need the convenience of feeding them when you are not at home.
But Pet Safe isn't just about practical, they also are about fun and enrichment.
Jasper and Layla are a bit older, but both still have their moments where they revert to kitten mode and we enjoy playing with them and keeping them amused and entertained.
My son has been asking for a cat laser toy for a while now because he has seen some YouTube videos of cats playing with laser dots. So this fun FroliCat® ZIP Automatic Laser Light keeps him amused and the cats on their paws…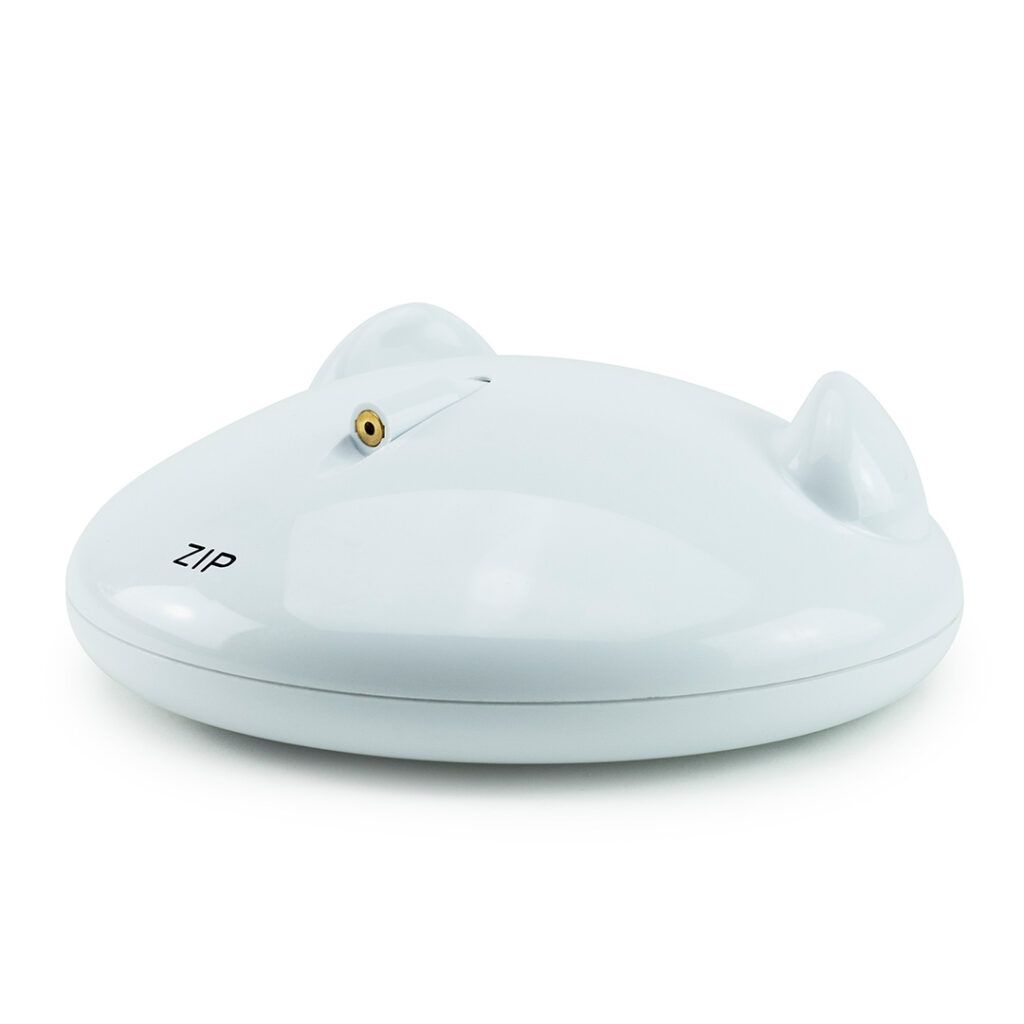 It's a safe laser toy you can use for exercise and stimulation for your cat for hours of fun.
The FroliCat® ZIP is a laser toy that moves around on the ground, spinning and whirling in all directions to keep your cat moving. The ZIP will work its way out of corners and find its way out from underneath furniture. The toy automatically shuts-off after 10 minutes which conserves battery life.
Automated laser toy moves around randomly
Navigates out of corners and from underneath furniture
Automatic Shut-Off after 10 minutes of playtime
It's also a great gift idea for a cat lover and their cats, too, and a bit different.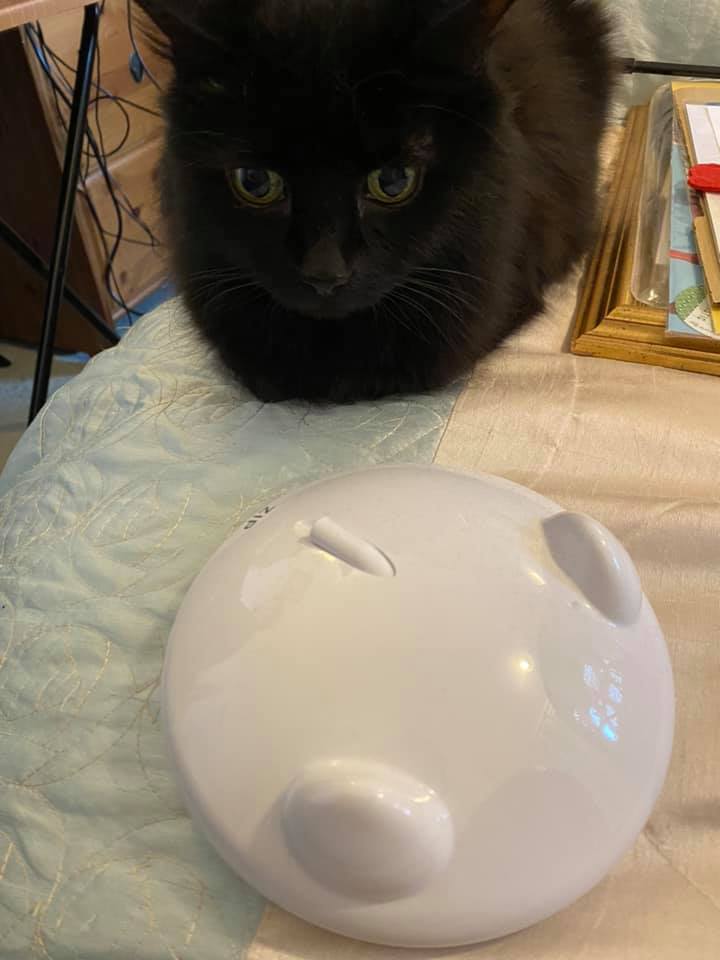 Layla was entirely bemused when we first presented her with her new toy, and she does do a rather good "why would I play with that?" face, but she actually quite enjoys playing with it, and it keeps her busy for a few minutes and it's also perfect for Jasper, who has a lot more energy and often needs something to help him burn it off. It's safe and easy to use as well which is important.
We think Pet Safe products are pawsome and purrfect (sorry, couldn't help it) if like us you need to keep cats happy, healthy and looked after as pet owners. Investing in safe and well designed products for our pets is worth it.