*Ciao Gusto kindly asked us to review their dairy-free Valsoia range and the result was this rather delicious baked chocolate pancakes*
This is an easy and delicious recipe that is dairy free, and can be made using gluten free flour and if you are vegan you can use aquafaba which is a vegan egg subsitute so you can make this suitable for food allergies and also food lifestyles.
Picking up all your favourite authentic Italian food and drink has never been easier with the Ciao Gusto Italian Deli at Ocado.  
For the first time, a simple tab brings together over 30 of Italy's most popular brands, so you can find exactly what you're looking for – and discover new and exciting ingredients – in just one click. 
You'll be familiar with many products, such as Riso Gallo, Filippo Berio, Giovanni Rana and Cirio who are joined by-products less well known in the UK such as Valsoia dairy-free ice cream, Auricchio cheeses and Negroni charcuterie – everything you'll find at the Ciao Gusto Italian Deli has been specially selected for its reputation as an authentic Italian favourite.
We love their Valsoia range for dairy free ingredients and this recipe uses their soya milk range and their chocolate spread (which is also palm oil free, something I prefer to opt for)
This recipe is very induldgent and perfect for an after dinner treat or a special occasion and because it's allergy friendly it's great to pull out for people who often miss out on chocolately desserts or gluten based puddings.
You will need to make thin, crepe-like pancakes. I use my gluten-free pancake recipe which you can find here but the full recipe is below too.
This serves 4
For the chocolate sauce you need:
One jar of Valsoia Dairy Free Chocolate Spread
300 mls of soya milk
For the pancakes
260g of gluten free plain flour
2 eggs or 4 table spoons of aquafaba egg substitute.
260 mls of soya milk
To make the sauce, you simply gently heat the milk in a pan until it's hot but not boiling and add half of the jar of chocolate spread and stir it in until it's fully melted and resembles very thick chocolate milk.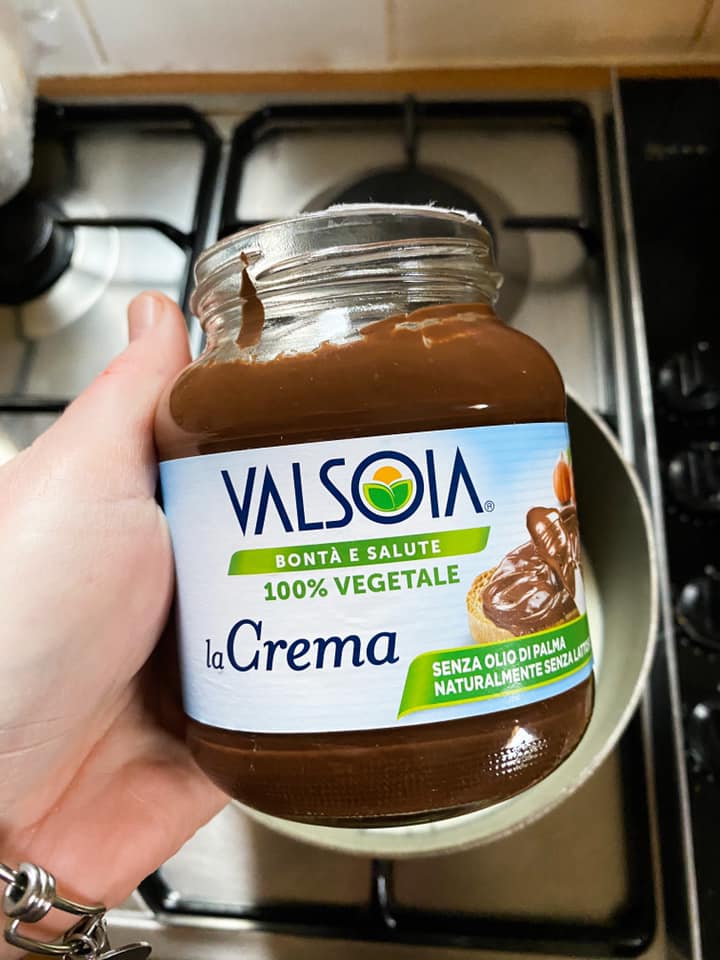 The pancakes take about 10-15 minutes. Whilst you are making them, lightly grease a baking dish or shallow cassarole dish and heat your oven to 180 degrees fan.
Whisk your flour, eggs and milk together until you have a smooth batter. You don't need to add any sweetener to these pancakes because the chocolate sauce will do that job.
Take a non-stick frying pan or a heavy-based iron pan lightly oiled and heat it and pour a thin layer of batter into the pan and let it spread to cover the bottom of the pan. The size of your pancakes don't really matter, so just make the size that fits your pan, but they need to be thin and crepe-like. You don't need to cook them until they are fully browned like pancakes, they simply need about 1 minute a side, then gently removed and put on a warm plate to wait.
Use up all your batter and make as many pancakes as the batter allows.
Then comes the fun part. Take a little of the chocolate sauce and pour it into the bottom of your baking dish. Then take each pancake and roll it into a tube and place them in the dish. Fill the dish and you can squeeze pancakes in to fit. Once they are all in the dish, pour over the remaining chocolate mixture and cover with either a lid or tinfoil, and bake in the oven for 20 minutes. The pancakes soak up the sauce and become all chocolatey and delicious.
Serve with whatever you feel goes best. We use a dairy free ice cream, but you can also get diary free whipped cream or eat it alone. It's now a firm family favourite dessert recipe.
Allergy friendly Baked chocolate pancakes. I don't think anyone would refuse those would they?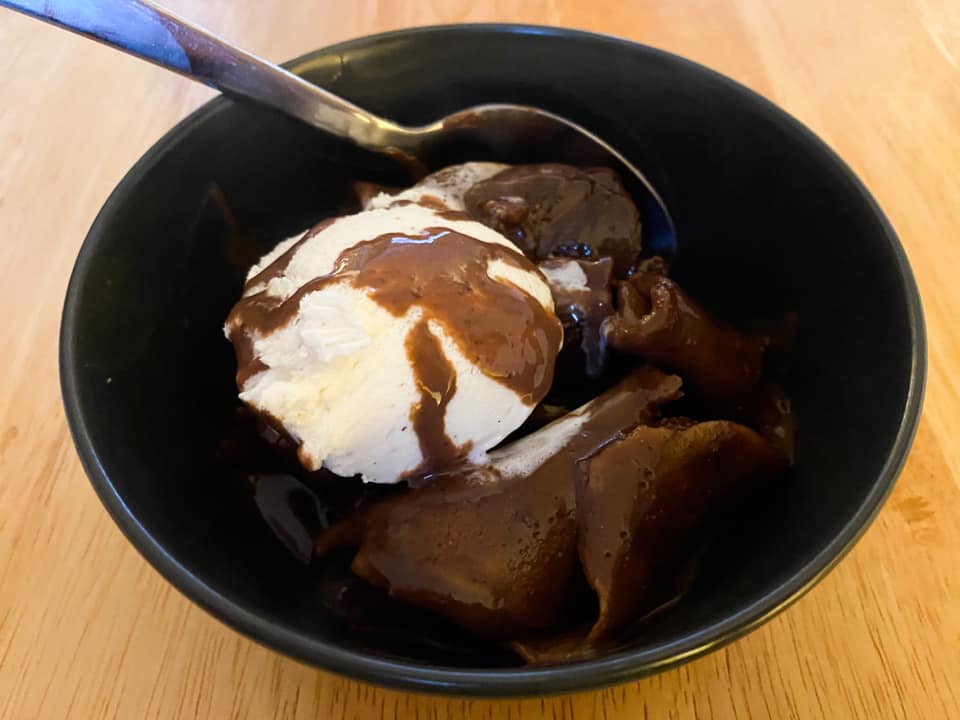 You can also use the chocolate sauce over ice cream, or for other recipes where you need a dairy free chocolate sauce.
A