Welcome to Meal Plan Monday, feeding my always hungry crew and this week it's summer meals because frankly, it's too hot.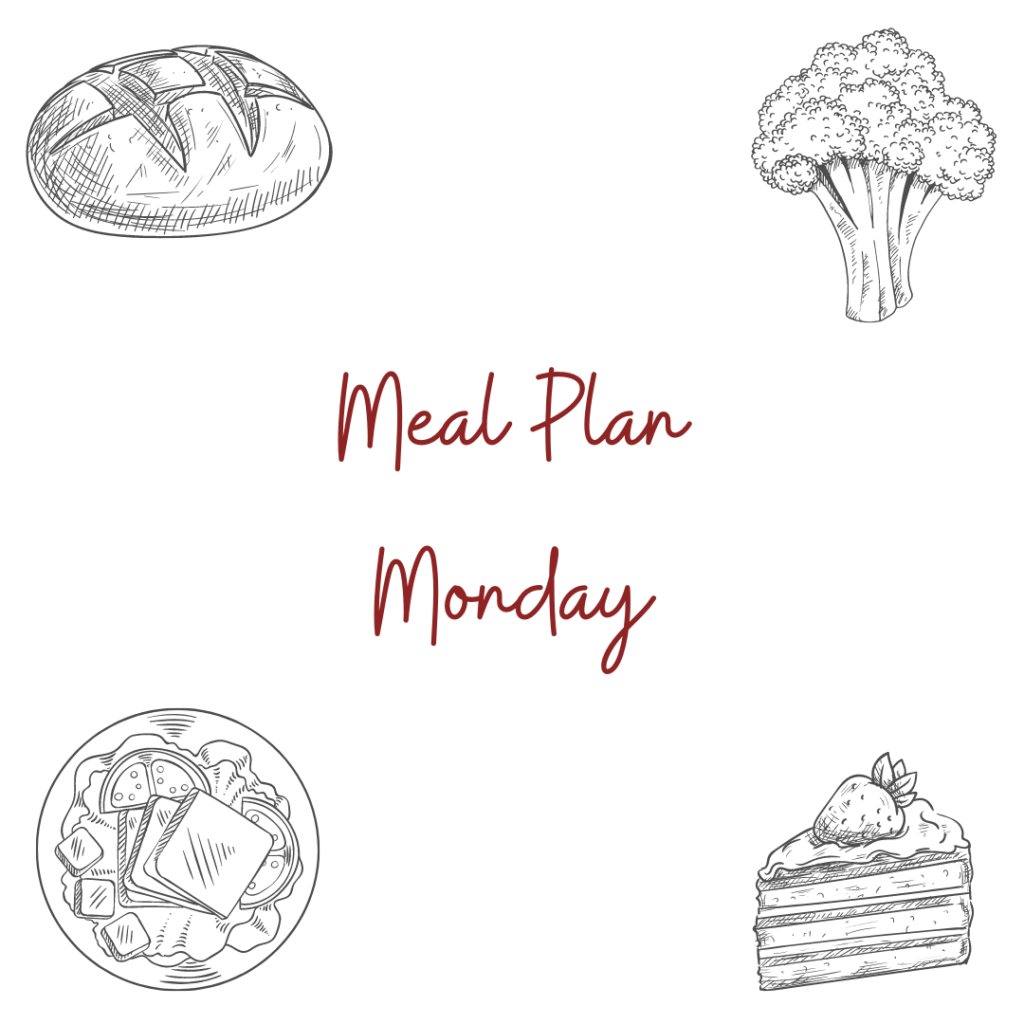 We are rolling into the last part of the school summer term, and we also, finally have hit a patch of summery weather (it's bound to disapear when the kids actually break for the school holidays, isn't it?) and whilst it's lovely, it is actuaully just a bit too hot. (I know, I know, we can't win can we, winter tries to kill us and summer is too hot!)
So I am trying to do less cooking but keep feeding my lot who seem to emtpy the fridge faster than I can grocery shop and who's cries of "when is dinner?" and "what can I have to eat, I am STARVING" are Bafta award winning in their drama like abilities.
So here goes and what we are eating this week:
Monday – chicken salad. I roasted a chicken, with lemon, herbs, and garlic and have deboned it for the salad then another meal this week. I serve this with a mayonnaise dressing and cos lettuce and gluten-free croutons. It's actually very easy and pretty filling. I may add potatoes if it looks like my children are "dying of hunger" (their words, not mine)
Tuesday – stir fry with chicken. Easy, rice, veggies, and chicken with soy sauce and some chili for heat.
Wednesday – ballet night. I am planning to cook a variation of the Tiktok famous pasta for us all, and we eat on the go, waiting for kids to finish dance classes.
Thursday – is use up all the food in the fridge day, so we can go grocery shopping on Friday. This usually means I do jacket potatoes and fillings, use up any leftover salads or things in the fridge and let everyone choose what they want.
Friday – the teen is out (she has a life, unlike her parents) so we are going to make homemade pizza for the boy and adults and watch a movie.
Saturday – I am out (ok, so I have a life too) and the request for Nachos has been put in (we make our own at home, I will share how in another blog post at some point)
Sunday – if the weather is still hot then we will have a bbq so that means no cooking for me.
And that, as they say, is that, and a relatively fuss-free week of eating and summer meals. Let's hope it keeps everyone happy.
What are you eating this week?