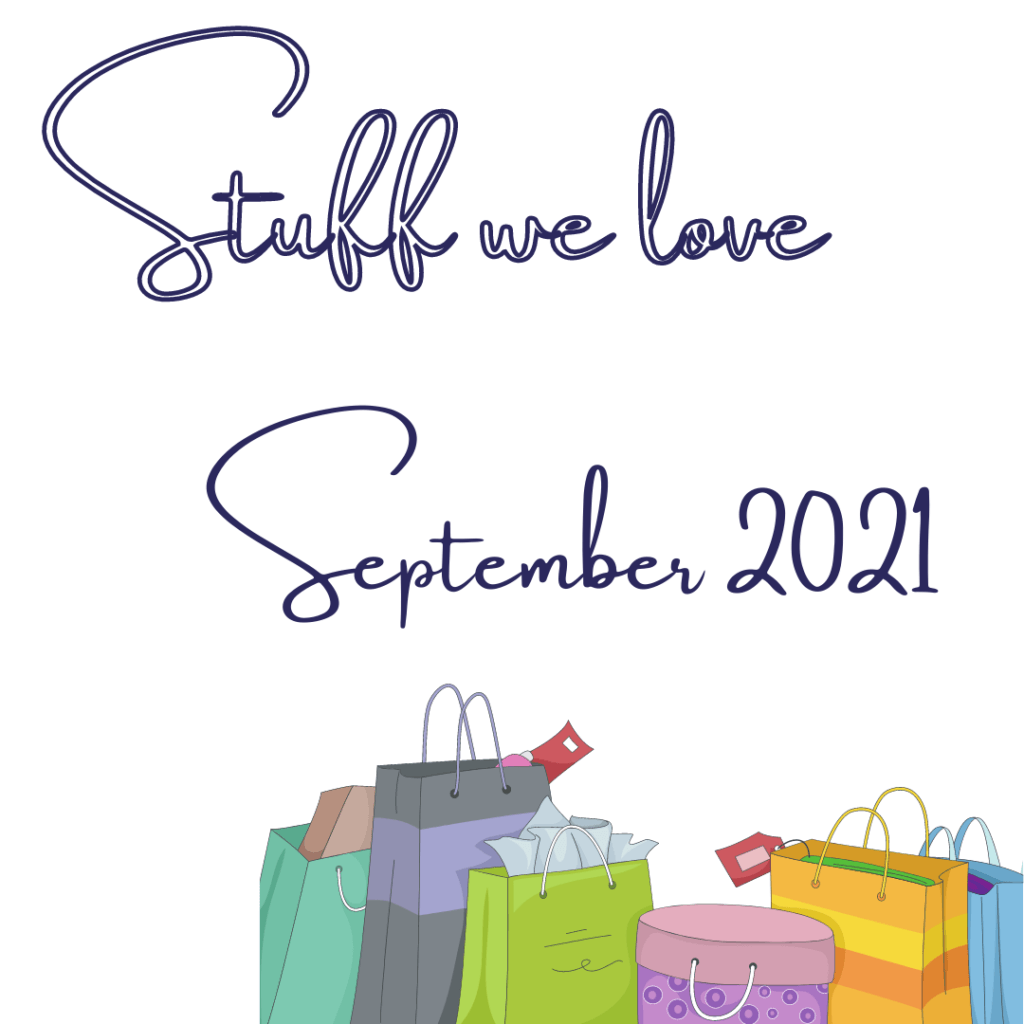 Welcome to September 2021's Stuff we loved. Sharing things we have liked and love that we think our readers will like too.
Because of #secondhandseptember I haven't done that much shopping other than school uniform necessities and homeschool supplies, but we have been sent a few things and there are some snacks and treats we have enjoyed too.
Sweet Treats:
Happi Free From kindly sent us some chocolate to try. Because we have two dairy allergies in the house I am always on the hunt to find chocolate that tastes good and is safe for us. Their chocolate is gluten free, dairy free, soya free, sustainably sourced and packaged and it's pretty yummy too. It didn't last long with my lot but fortunately we can get it from Holland & Barrett locally to us, so at least I can restock.
Things to wear:
I am cheating slightly with these, as they are actually from last year, but these boots from Vegetarian Shoes, based in Brighton are so warm and comfy that I feel like they have a place here as winter hits, and we reach for our warmer clothes and winter wear.
Skincare:
I am always very very skeptical of instagram adverts, but occasionally do click on them. I was very curious when I saw Skin&Me advertising and decided to use their code to try for a month. It's prescription based skincare and something I have been interested in trying and so far I have been very impressed. It reduces the amount of skincare products you need, and because it's specialist prescribed treatments it's effective but also created for your skin personally which works really well.
Health:
I have been trying out some eye care products from Théa which I find are working really well for me. I get very dry and tired eyes, and these are helping with that.
Home and life:
We have loved working with Printster and I am getting a lot of comments on my rather fabulous Layla mug at work. They are great for personalised gifts and with, ahem, Christmas coming, might be useful for gift ideas and planning.
Eduction and Homeschool:
We use a lot of online resources for work, and learning ideas and curriculum planning and for KS2 I would recommend MrsMactivity for printable resources, and creativity. We are also enjoying our weekly tutoring sessions with Go Student too.
That's probably a brief round up, but as we get closer, to ahem, Christmas, I will be sharing more stuff we loved and some ideas for Christmas gifts and planning too.
I can't quite believe that September is over and we are officially in Autumn, can you?