This recipe for a gluten & dairy free white sauce that I use for pasta sauces, in lasagna, and where a white sauce is needed. This is a basic Béchamel sauce and is very easy to make.
I substitute plain flour with gluten free flour, and we use a plant based milk (usually unsweetened soya milk) and you can use vegan butter, or a mild olive oil)
If you are not gluten free you can use normal flour, if you are not dairy free you can use normal milk and butter.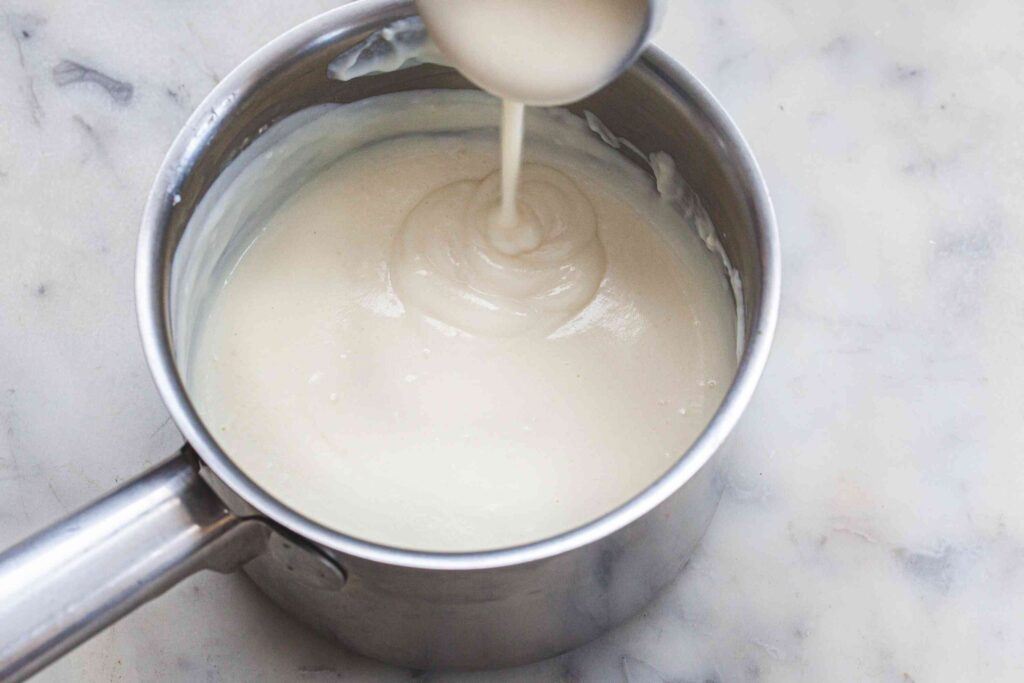 You will need:
150g of butter or oil of your choice
Two heaped tablespoons of plain gluten-free flour
400mls of plant milk
A bay leaf
Salt and pepper
Two small pans and a whisk
How to:
Heat your milk gently in a pan, with the bay leaf, until it begins to boil then turn the heat off and leave it to sit for five minutes.
Take the 150g butter product and melt it gently in a pan, on a low heat and add your flour, in small amounts, whisking it into the butter. It will mix into the flour and become solid and come away from the sides of the pan. This is fine. Stir it gently for two minutes to allow the flour to cook in the butter.
Slowly add your warmed milk (take the bay leaf out) in small amounts to the flour paste, whilst keeping the pan on a low heat. It will thin out then thicken. Use the whisk and stir and keep adding milk to the flour and whisking until a sauce forms. If you get lumps, don't panic, keep whisking. Take off the heat and add salt and pepper to taste. If you want to make it into a cheese sauce, you can add your cheeses of choice whilst the sauce is still on the heat.
Use as needed as you would for a white or cheese sauce. You can also freeze this gluten & dairy free white sauce to use later.