This is a partnership post with Naked Nutrition. All opinions are my own. If you are using protein shakes for health, weight loss or well being, it's always a good idea to seek professional input and advice.
*This blog post may contain affiliate links, which if you click on them, and make a purchase may earn me some revenue. These are clearly marked with *AF for your reference*
I am a big fan of smoothies, and find them a useful "meal replacement" or extra snack, particularly on busy days. Sometimes a cold, delicious smoothie is refreshing and easy to reach for.
I don't like very sweet smoothies, and I do want to watch my sugar intake, so I prefer a more milk based smoothie, and find those more filling.
This is my go to peanut butter and banana smoothie, to which I add 2 scoops of chocolate peanut butter protein shake from Naked Nutrition.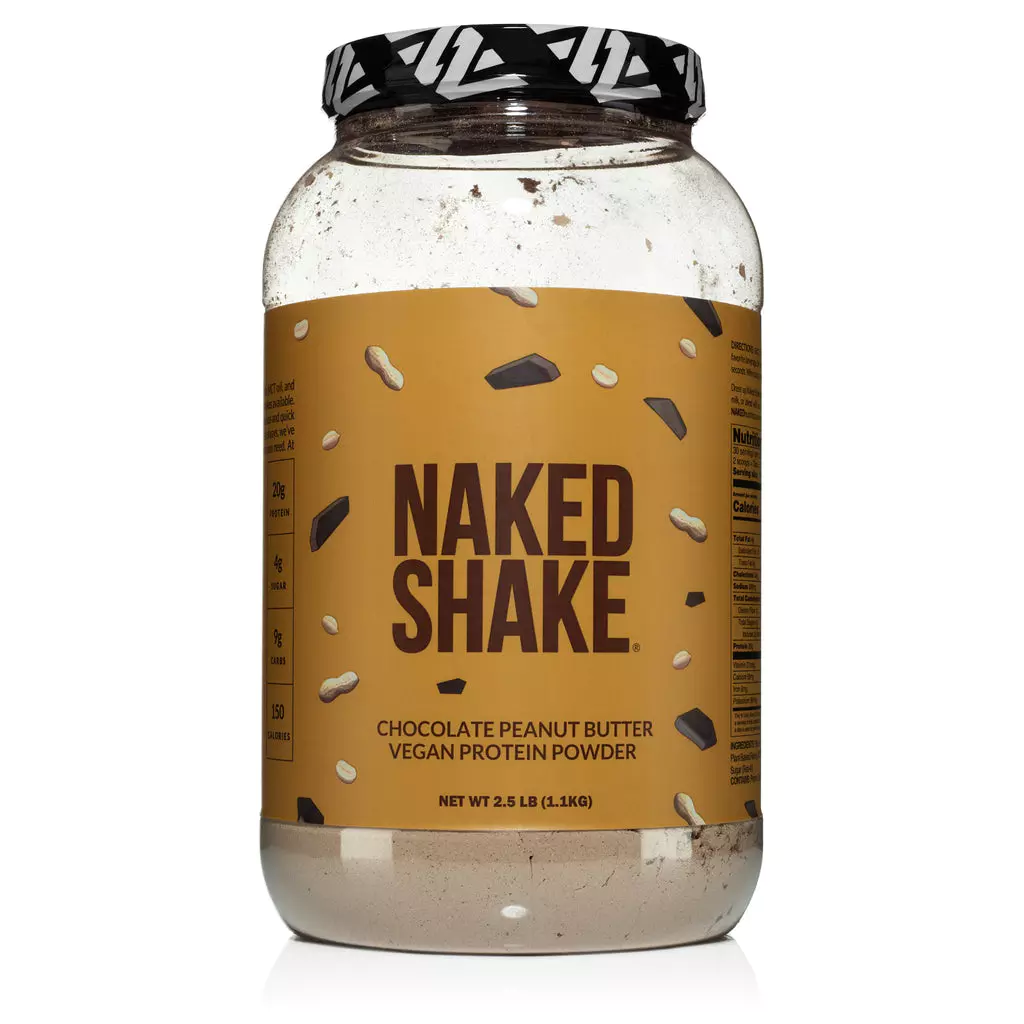 "Satisfy your chocolate peanut butter cravings and increase daily protein intake on a busy schedule. Chocolate PB Naked Shake starts with our best-selling pea protein, adds MCT oil, and natural plant-based flavors. The result is a crave-worthy shake that delivers 20g of protein and only 4g of sugar. Naked Shake only contains the premium ingredients you need to maintain optimal energy levels and manage a healthy weight."
It's a delicious base for a smoothie, and also not too sweet but if you are craving a sweet treat this is a great way to go. These are also vegan which means they are great if you cannot tolerate dairy or choose to avoid dairy products.
"Protein boosts your metabolism, helps preserve muscle mass, and aids muscle recovery after exercise. Naked Shake is the perfect way to boost your protein intake even on a busy day. Just add two scoops to water or your favorite drink, and in a matter of seconds, you have a nutritious protein shake that's bursting with flavor."
I make this with unsweetened oat milk, but you can use any milk you prefer. I also make this in a blender but you can use a hand blender or smoothie maker *(AF) too.
You will need:
250 mls of your milk of choice
2 scoops of protein shake
ground cinnamon or nutmeg or hot chocolate powder (your preference)
And it's pretty easy to make. I add the banana and milk to the blender, then blitz til smooth. I prefer to add the protein powder slowly and blend it well, rather than in one go. This reduces the risk of it clumping or being lumpy.
I pour into a glass or container if I am on the go, and if I am feeling fancy I sprinkle some cinnamon or hot chocolate powder on top, just to add a little extra.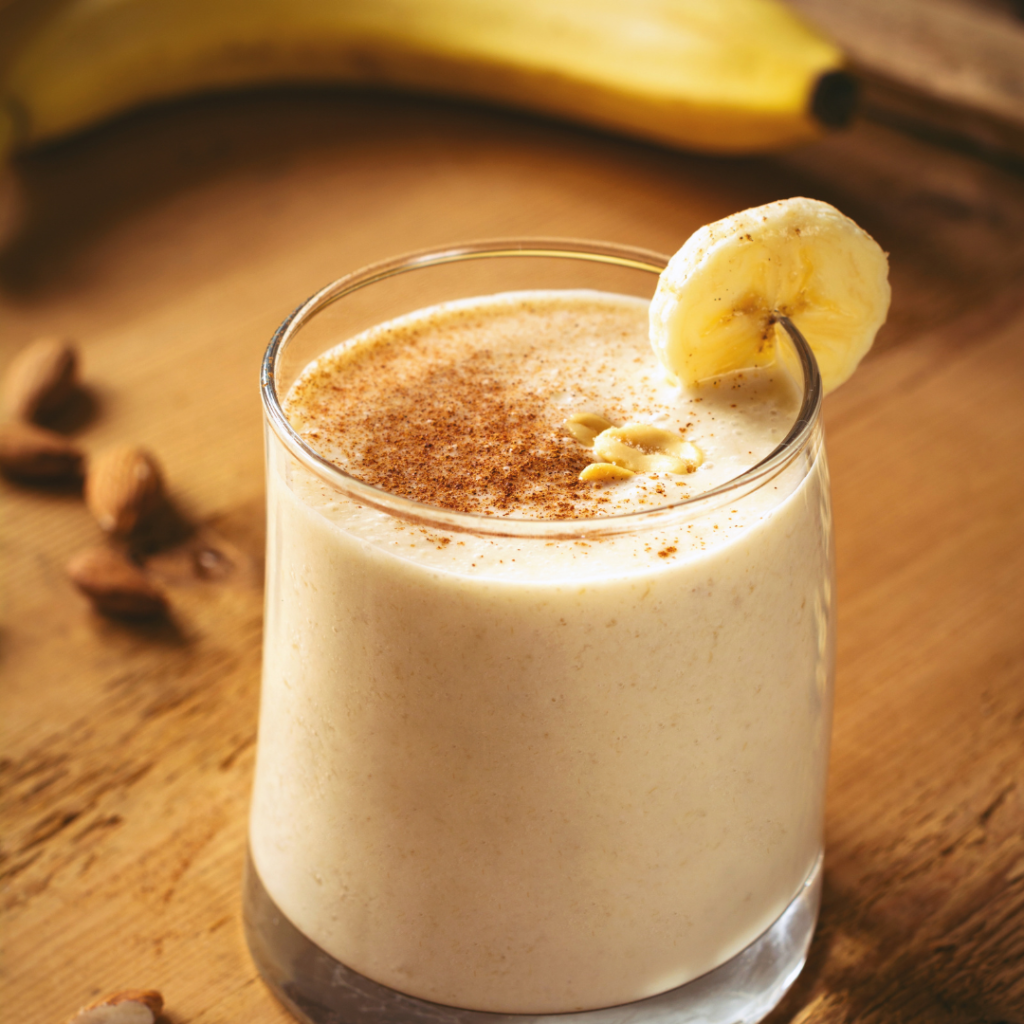 It's creamy, delicious and satisfying and is great post exercise or when you are busy and need something to go.
Another way to enjoy protein powder would be to add them to protein balls.
My protein ball recipe is no bake and easy, and incorporating the Naked Nutrition protein powder adds extra protein too.
These no-bake nutty protein balls are the perfect solution. Whether you need a pre-workout boost or a mid-afternoon pick-me-up, these protein-packed bites are sure to satisfy your cravings and keep you energized throughout the day.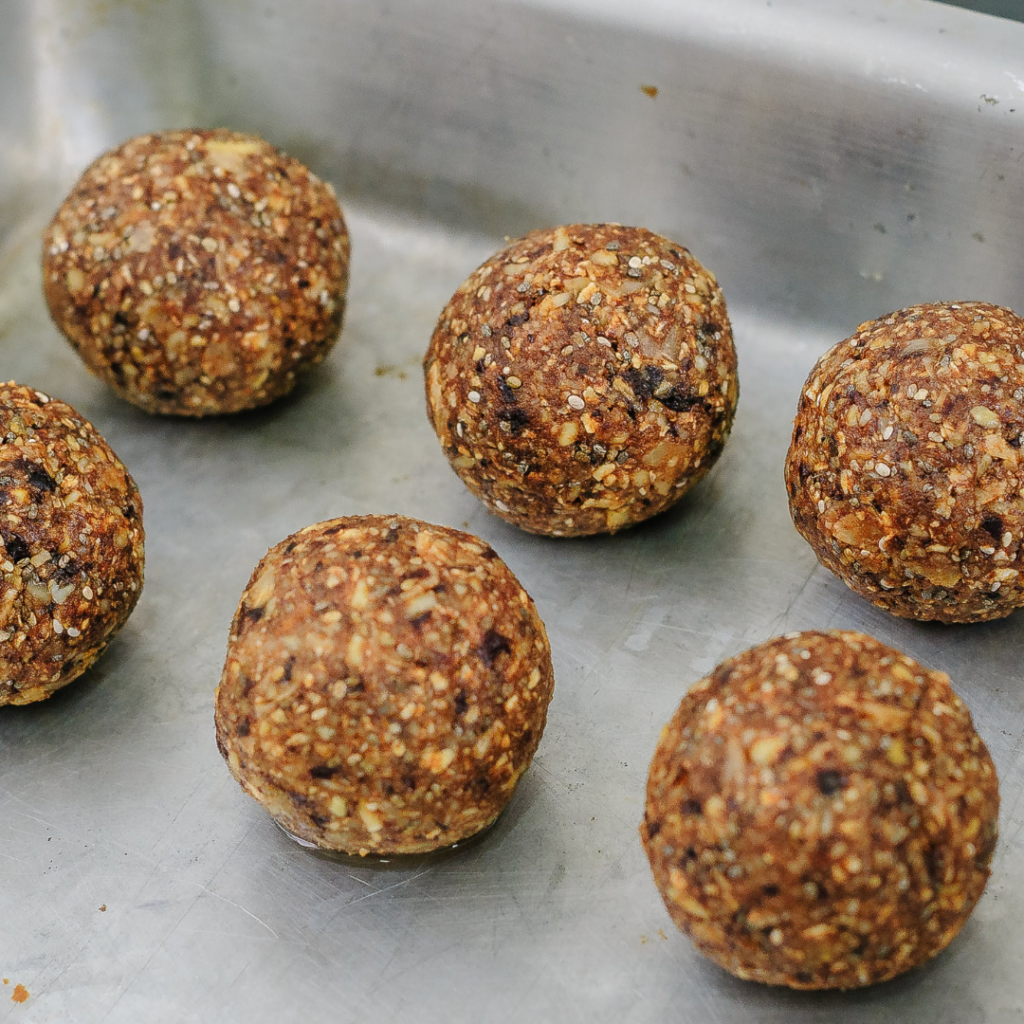 Ingredients:
1 cup rolled oats
1/2 cup peanut butter
1/2 cup chocolate chips (dark or semi-sweet)
1/2 cup ground flaxseed
2 Scoops of Naked Nutrition
A pinch of salt
Optional: chopped nuts, dried fruits, or coconut flakes for added texture and taste
How to make them:
Combine Dry Ingredients: In a large mixing bowl, combine rolled oats, ground flaxseed, protein powder, chocolate chips, and a pinch of salt. Mix well to ensure even distribution of ingredients.
Add Wet Ingredients: Add peanut butter, honey (or maple syrup), and vanilla extract to the dry mixture. Stir until all ingredients are well combined. If the mixture feels too dry, you can add a little more peanut butter or honey to reach the desired consistency.
Form the Balls: With clean hands, take small portions of the mixture and roll them into bite-sized balls. If you like, you can roll the balls in chopped nuts, dried fruits, or coconut flakes for an extra layer of texture and flavor.
Chill and Enjoy: Place the protein balls on a baking sheet lined with parchment paper and refrigerate for at least 30 minutes to firm up. Once they are set, transfer them to an airtight container. Enjoy these nutritious protein balls as a snack anytime, anywhere!
Why not give these recipes a try when you need to fuel your body and keep your protein intake up, or maybe to up your healthy snack or smoothie game?
If you'd like to try our family friendly smoothie recipe, why not try this one?