*this is a product review and follow up post, all opinions are my own*
I shared a few weeks ago about trying out a new health monitor from Braun to keep track of my heart rate and blood pressure. A clever little device that sits on my wrist and can monitor my heart rate, blood pressure easily, and help me keep track. We have been using the Braun iCheck7 to keep track of our basic health and tracking some of the numbers.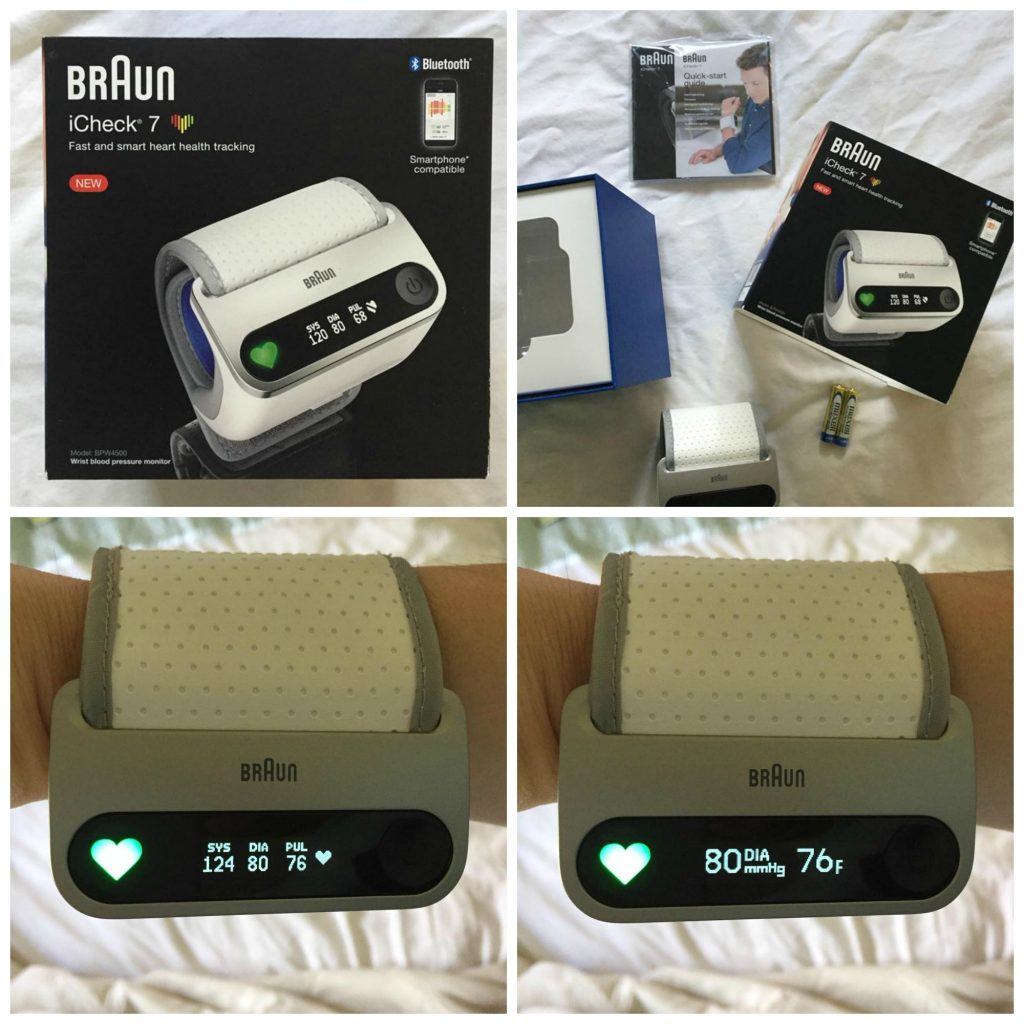 It really is a handy little gadget and easy to use and helpful for keeping track of basic indicators that can tell you if you may have some health issues or not (higher than average blood pressure or a heart rate that is not within normal limits can be a sign that you may have some health issues, and you may need to speak to a health professional for further advice) and because it can be used with minimal fuss it is a great tool for general health awareness.
We (the husband and I) have been keeping track between us and it has been very useful as we both have started to exercise more so keeping track of our heart rates and blood pressure helps us to see how we are doing.
It is very easy to read and use and because it is compact it can be taken with you when you are traveling which is very handy.
My one reservation about health monitors like this is the accuracy. I am an ex-nurse so I am aware of what normal blood pressure on average should be. Sometimes these devices are not as accurate, but Braun has put a lot of time and research into creating products. I have a traditional manual blood pressure monitor leftover from my nursing days, which when used correctly is very accurate and the Braun iCheck7 compares very well with that, which is helpful to know.
It also stores your statistics so you can keep track and monitor and compare which is handy.
I would definitely say this is a handy device for basic health monitoring or if you need to check your blood pressure at home. because of it's size and ease of use it's a useful tool in your health arsenal.
*always seek medical advice and help if you have any concerns about your blood pressure or heart rate or feel unwell at all*