This week for meal plan Monday, I wanted to share why for us, and actually with a little planning dairy and gluten-free meals are easy.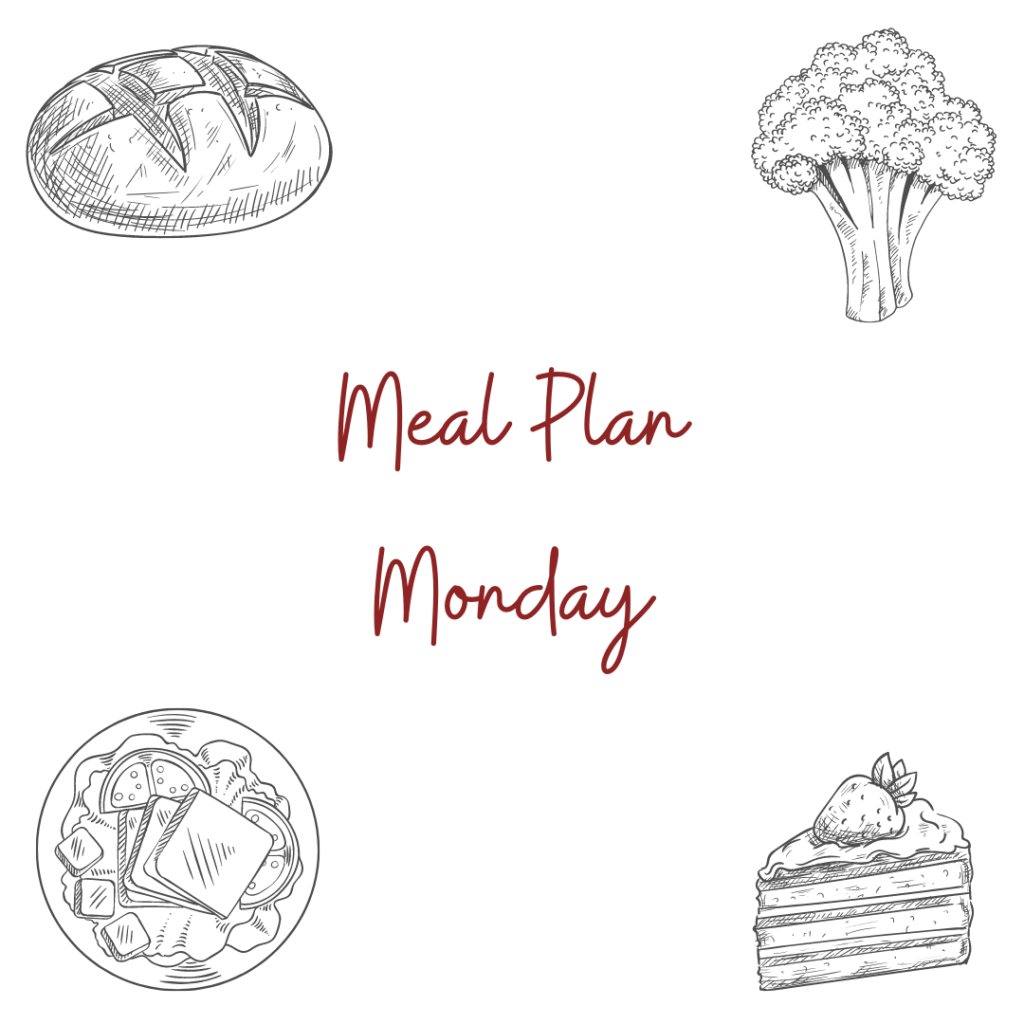 I have been doing allergy-free, as in cows milk-free and or gluten-free cooking, meals, and meal planning since the husband and I got married, which is now more than twenty years. Before I met and married him, I had never really thought about food allergies, but obviously, that changed. It was intimidating at first because in those days there was very little for people with gluten or dairy allergies and what was out there was horribly expensive and pretty vile. Now, there are so many options. Not all of them are healthy, and people often think that eating dairy and or gluten-free is a healthier option or a weight loss option, but some alternative foods can be full of sugar, weird ingredients, chemicals for flavor and texture and are not always "healthy".
So I tend to stick to basics where I can and we use a lot of rice and potatoes for starch, although we do buy gluten free bread and pasta.
I will look for good quality gluten free products like sausages and burgers (the Black Farmer and Heck are great brands for that) and I have learned to improvise and sustitute. There are some good gluten free flour brands out there too, for baking as well and we also use almond flour and polenta, and corn flour too.
So a typical week of meals looks like this, and this is what we are eating this week.
Monday – egg muffins with salad for dinner
Tuesday – meatballs and gnocchi (I make the meatballs and use gluten-free breadcrumbs) and we make gluten-free gnocchi
Wednesday – pasta (gluten free) with sauce and salad
Thursday – jacket potatoes, with fillings like houmous, tuna, or leftover meatballs from earlier in the week.
Friday – pizza, we make our own, I either buy gluten-free bases or we make them, depending on how busy I am. We use vegan or goats cheese (our dairy allergy is cows milk-based)
Saturday – We are going out to celebrate my birthday at a local Tapas bar we love. Lots of options that are gluten-free and easy to avoid dairy.
Sunday – a roast lunch, and I use gluten-free stuffing, my allergy-friendly Yorkshire puddings and I make my own roast potatoes.
People who think that eating allergy friendly is boring and hard just need to come round to dinner at ours and I will show them it can be done and that really, dairy and gluten-free meals are easy.
What are you eating this week?