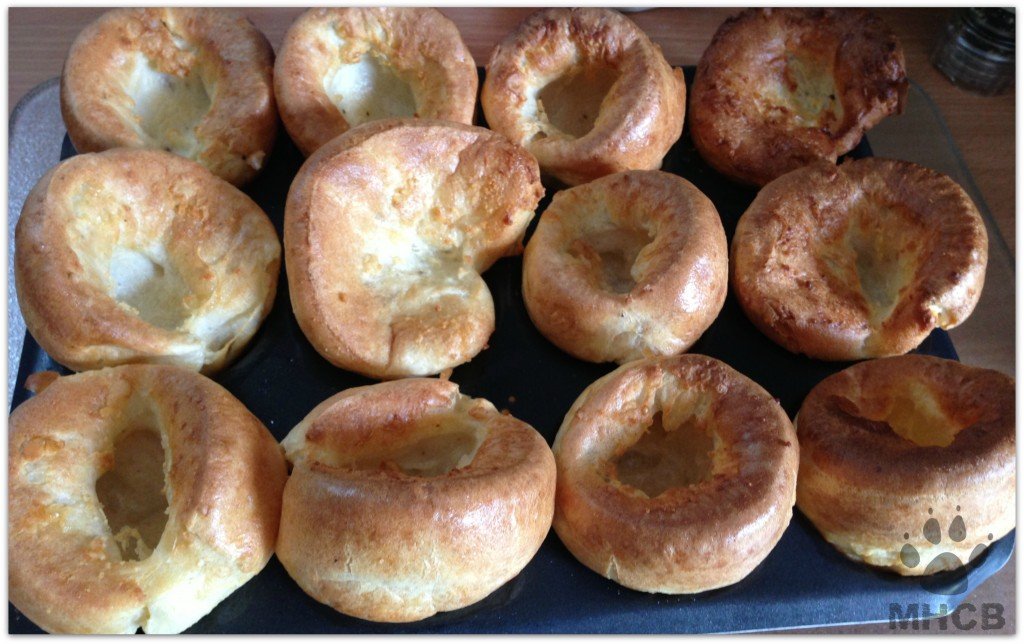 I have been using a recipe I have adapted based on a traditional recipe.
I can hand on heart say, that if you eat these, you would not know they are gluten free. They came out crispy and golden and soaked up gravy beautifully. I am delighted they worked out. These really are amazing, gluten free, and glorious and if you use a dairy free milk, they can be dairy free too.
You  need:
A muffin tin tray. This recipe makes approximately 12 Yorkshire puddings.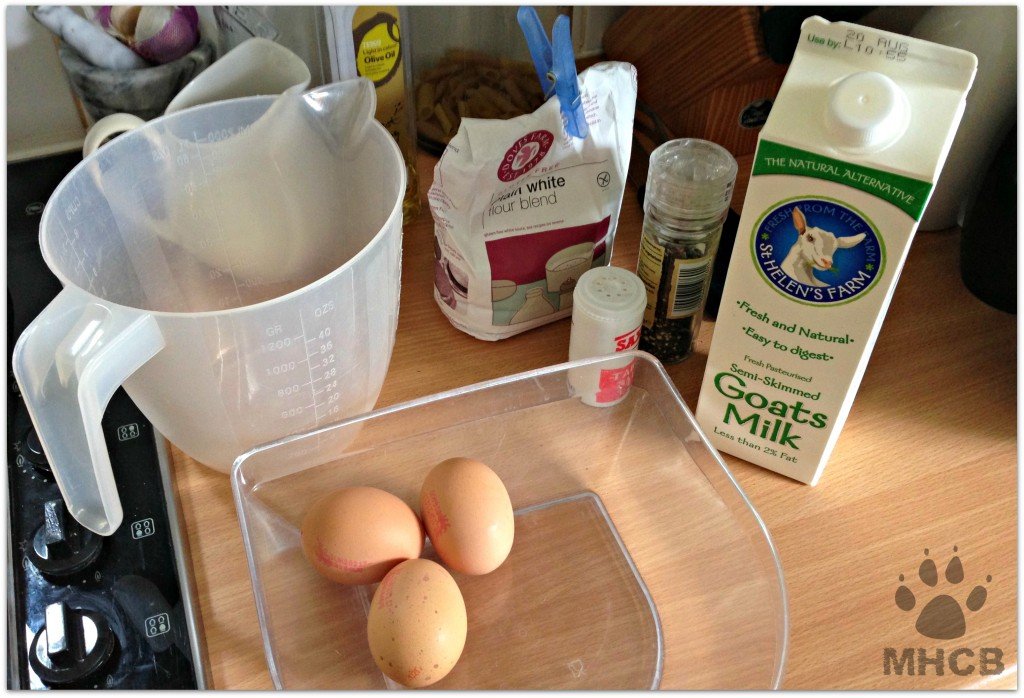 ·        A large plastic jug (makes pouring the batter much easier)
·        Vegetable oil (or you can use goose or duck fat)
·        300 ml milk (approximately, you may have to tweak this, as I said above and we either use goats milk or if you need to be entirely dairy free then you can use soya milk. Don't use a sweetened non dairy milk, it REALLY doesn't work, I know this from practical experience)
·        115 g plain flour using the gluten free brand of your choice. I have several brands, featured here is Dove's Farm but if you prefer a flour that's rice free then The Free From Fairy makes an excellent flour that works well too.
·        1 pinch salt and pepper
·        3  eggs
Put the flour, salt and pepper into a jug, then add the milk, and whisk thoroughly. The add the eggs, and whisk again, to make sure there no lumps. I then put the batter mix in the fridge for at least half an hour. I find the best way to make crispy, well risen puddings is to make sure the batter is cold, and the oil  is super hot. I put about a tablespoon of oil in each muffin slot, and put the tray in the oven, to heat the oil for 10 minutes, at 220. When the oil is heated, carefully pour the batter into each slot, and put them back in the oven at 200 for 20-25 minutes depending on your oven and if it is a fan system or not. They should be risen, golden and crispy, and slightly doughy inside. Don't open the oven to check on them, if you can avoid it, you don't want to deflate them.
Enjoy, with lots of good gravy and the rest of your roast. Gluten free, cows milk free Yorkshire puddings are possible, we use this recipe  regularly. You can also find our recipe for Toad in the Hole, to try too…
TOP TIP. To make your Yorkshire puddings really rise, perfectly light, fluffy yet crispy, prepare the batter a couple of hours before you need it, and refrigerate it, the cold batter going into hot oil helps to make them rise perfectly.