We love waffles in our house, and they make for a great brunch, snack, packed lunch, or just because you like them meal, and you can make them plain, sweet or savoury with this gluten-free waffle recipe that is also gluten free. We make our recipe with soya milk so it is also dairy free. If you want to avoid egg you can either skip the egg, but you will have a less fluffy waffle, or you can use Aquafaba instead of egg. This recipe makes six perfect fluffy waffles.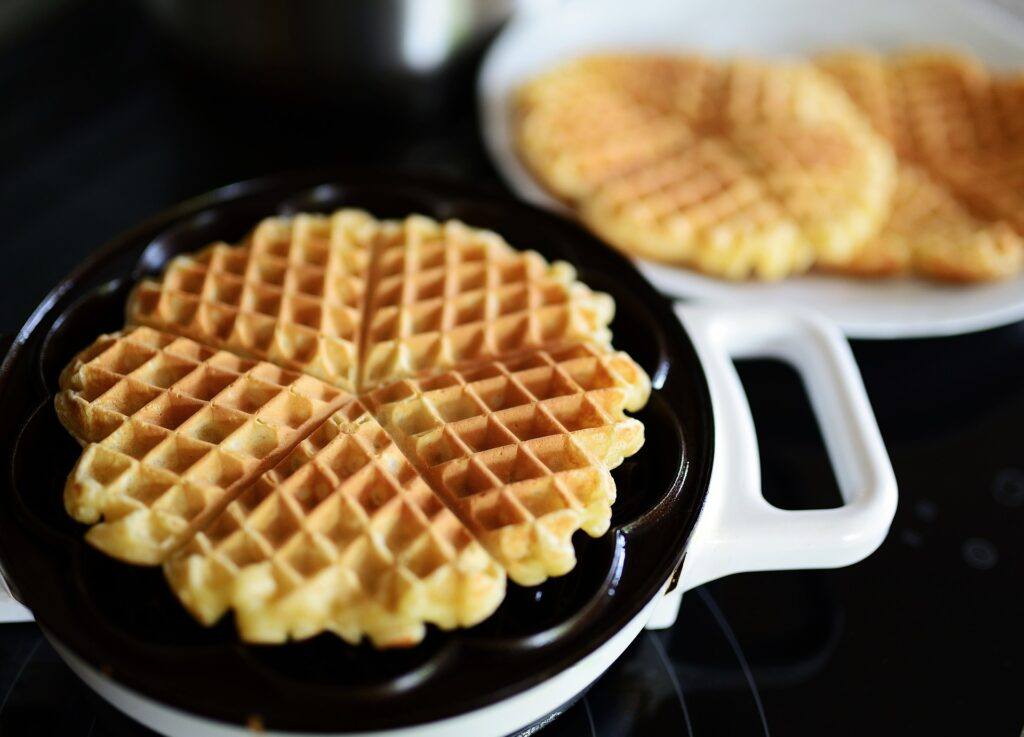 You will need:
400g – self raising flour
400ml – soya milk (you can use any plant based milk or normal milk too if dairy isn't an issue
3 tbsp – granulated sugar
2 tbsp – baking powder
1/4 tsp – salt
3 eggs (400mls of Aquafaba if you prefer)
A preheated and lightly oiled waffle maker.
This recipe works best if you make the batter and put it in the fridge for a few hours. Cold batter and a hot waffle maker make for very crisp and fluffy waffles. But it works fine if you want to use it straight away too.
This recipe makes six waffles in our waffle maker but you need to follow the instructions on yours and make the waffles according to that. One rule I would always stick to is to not check the waffles before the time is up on the machine, as tempting as it is. Bake the waffles then serve them with whatever you prefer. They also work well cold for snacks or lunchboxes too.
This gluten-free waffle recipe has been tweaked and played with and really does work, so now you can make gluten-free waffles whenever you want.
You can also add things to the waffle mix. We add grated cheese, ham, onion, or herbs for savoury and you can also add dried or frozen fruit, cinnamon, maple syrup, honey or flavours. I find you can make waffles with this mix and they will be good for up to 48 hours if you store them in an airtight container (plain waffles)
We also have a gluten free pancake recipe you might want to try too…